Parking scuffle halts service on Delhi Metro's Blue Line between Dwarka Sec 21 and Janakpuri West for over 30 mins
May 31, 2018 11:04 PM IST
The temporary suspension of the part of the Metro's Blue Line service was over parking issue at the Dwarka Sector 21 station, police said.
Delhi Metro services on the Blue Line running between Dwarka Sector-21 and Janakpuri West were temporarily halted on Thursday night after metro staff and CISF personnel got into a scuffle over a parking issue.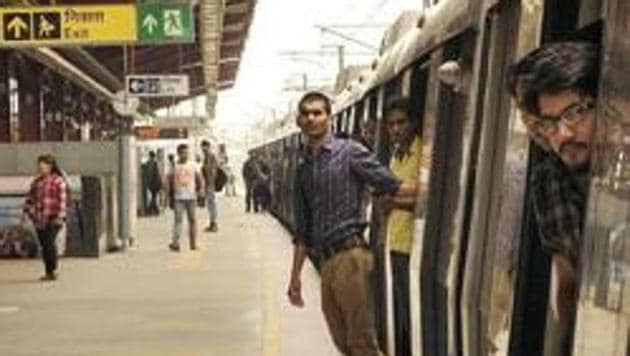 Services were halted for over half an hour after the discord broke out at the Dwarka Sector 21 metro station.
According to the police, the station manager alleged that he was assaulted by a Central Industrial Security Force (CISF) sub-inspector when he objected to the officer parking his motorcycle in a specific area. The Delhi Metro Rail Corporation (DMRC), which runs and maintains the Delhi Metro, later filed a police complaint.
A senior CISF officer said the sub-inspector had come to the station and parked his motorcycle where other vehicles were parked.
"When he returned, he found that the tyre of his motorcycle was deflated. He was informed that it was done on the orders of the station manager. An argument ensued between the two and it soon turned violent," the officer said.
A DMRC spokesperson said the scuffle resulted in injuries to the station manager. "A police complaint has been lodged by the DMRC and the CISF is taking up an internal inquiry. Senior officers from the DMRC and the CISF intervened to sort out the issue," the spokesperson said.
A DMRC statement said services between Dwarka Sector 21 to Janakpuri West had to be stopped at 9:10pm as the Metro staff resorted to a protest near the station. Services resumed only by 9:45pm. Trains moving in the opposite direction towards Noida and Vaishali, however, remained unaffected, ANI reported.
Assistant inspector general, CISF, Hemedra Singh said both the DMRC and the CISF are working together for the smooth functioning of the Delhi Metro. "The incident is being inquired into and adequate action will be taken against the SI, if he is found to be at fault," Singh said.