Humidity soars, Delhi power demand at new high
Tuesday's power demand breached Delhi's previous record of 6,998 MW, registered on Monday.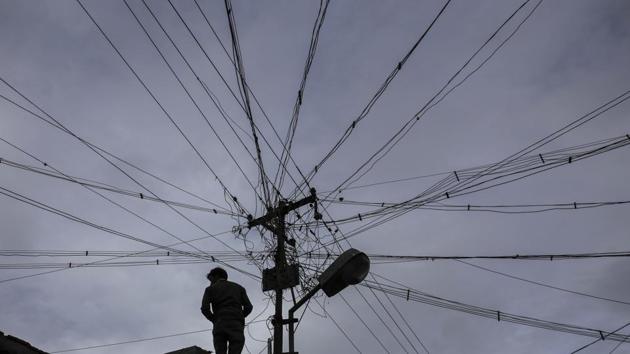 Updated on Jul 10, 2018 10:17 PM IST
Hot and humid weather pushed Delhi's power demand to an all time high of 7,016 MW on Tuesday, even as the India Meteorological Department (IMD) said that relief is on the way with rain expected over the next two days.
Tuesday's power demand breached Delhi's previous record of 6,998 MW, registered on Monday. The demand, according to Delhi government and private distribution companies, was "met successfully" with no "major power outage".
The state power department said that if the humidity continues at this level, electricity consumption could soar up to 7,200 MW, which too could be met. The weather office said that humidity on Tuesday was as high as 84% in the national Capital.
"Tuesday's power consumption peaked at 7,016 MW at 3:26 pm. It is the first time the demand has breached the 7000 MW mark, which is also the highest among all metro cities. Power utilities are prepared to meet the demand even if it crosses 7,200 MW or so," said an official of the power department on condition of anonymity.
Meteorologists said that the rising heat index is adding to the discomfort level. Heat index, is a measure of how hot it really feels when relative humidity is taken into account.
"While the maximum temperature is hovering around 39 - 40 degrees Celsius, which is at three to four degrees above the normal, the maximum relative humidity has shot also up because of the easterly winds, which are bringing in loads of moisture. Together these two are pushing up the heat index," said Kuldeep Srivastava, a senior scientist with the regional weather forecasting centre in Delhi.
Meteorologists said that even though the IMD doesn't calculate Heat Index, it usually remains the highest during the months of July and August in Delhi when both temperature and humidity shoot up.
"We are expecting some rain on Wednesday or Thursday. The rain will help bring down the temperature by at least five degrees," said RK Jenamani, head of the IMD's office at IGI ariport.
Doctors said that the high heat and the humidity levels are conducive to the growth of bacteria responsible for gastrointestinal infections. The high temperature can also lead to dehydration, exhaustion and fatigue, heat-related fever, cramps, fainting, even heat stroke. Doctors have advised people to avoid street food, cut fruits and stale food.
Close Story