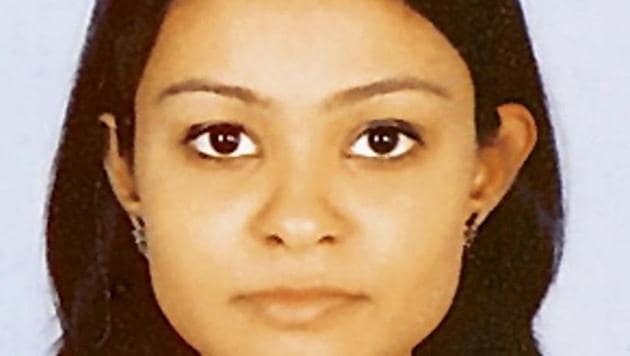 Jigisha Ghosh murder: Delhi High Court commutes death sentence of two convicts
Jigisha Ghosh, a 28-year-old IT executive, was abducted by four men in a car little away from her house in south Delhi's Vasant Kunj after she was dropped by her office cab at 4 am
Hindustan Times, New Delhi | By Snehal Tripathi and Shiv Sunny
UPDATED ON JAN 04, 2018 10:36 PM IST
The Delhi high court on Thursday commuted to life imprisonment the death sentence of two convicts in the 2009 murder of IT executive Jigisha Ghosh, saying the circumstances of the killing could not be deemed as "rarest of the rare"
A bench of Justice S Muralidhar and Justice IS Mehta modified the death sentence awarded to Ravi Kapoor and Amit Shukla by a city court in 2016 while upholding the life imprisonment of the third convict, Baljeet Malik.
The trial court, while pronouncing its sentence , had said that Jigisha was killed in a "cold-blooded, inhuman and cruel manner" and "brutally mauled to death".
The three convicts were allegedly also involved in the 2008 murder case of TV journalist Soumya Vishwanathan, who was found shot dead in her car in south Delhi. They have also been linked to the January 2009 murder of a taxi driver, Mohd Nadeem. The trials are on in both cases.
"Having carefully considered the entire case from all perspectives, the court is not satisfied that the crime here can be characterised as 'rarest of rare' that warrants the award of the death penalty for Kapoor and Shukla," the high court bench said in its 41-page judgment.
The judges observed that it was not clear as to which of the three accused had actually killed Jigisha's murder even though it was proved beyond doubt all three were involved in the crime.
The victim's mother Sabita Ghosh told Hindustan Times: that the court's decision had left her "disheartened" and "discouraged". "Why is there hesitation to hand out the harshest punishment when the crime has been established without any suspicion?" the 59-year-old asked.
She said the family would appeal against the case in Supreme Court.
In an incident that had made the headlines for weeks, Jigisha, then 28 years old, was kidnapped and murdered on the night of March 18, 2009 -- minutes after she stepped out of her office cab near her home in CPWD Colony in south Delhi's Vasant Vihar. She was speaking on the phone to her colleague in her office when the three drunk men approached her on the pretext of seeking direction.
They then pulled her into their Hyundai Santro car and drove away. The three robbed her, forced her to divulge her debit card PIN, before smothering her to death and dumping the body on the side of a Faridabad roadside, where it was recovered three days later.
The police zeroed in on the three accused within a week of the crime after obtaining CCTV footage of the areas around the shops from where the accused had bought expensive sunglasses, shoes and wrist watches using Jigisha's ATM card.
Close