Man arrested in Delhi for burning copy of the Indian Constitution
Aug 13, 2018 06:31 AM IST
After burning a copy of the hallowed document, the protestor raised slogans against reformist BR Ambedkar as well as the SC/ST community.
Delhi Police has arrested a 40-year-old man for allegedly burning a copy of the Indian Constitution during a protest march at Parliament Street on Thursday.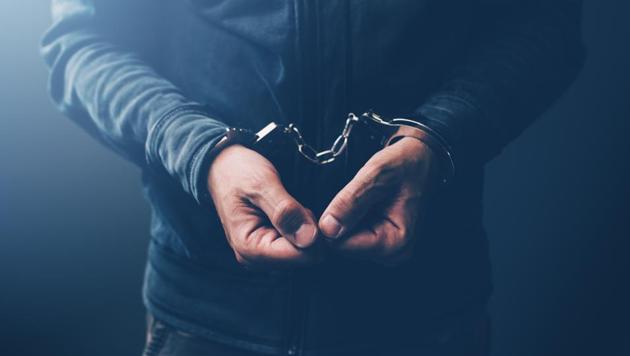 According to police, Anil Tanwar, national in-charge of Akhil Bhartiya Bheem Sena, filed a written complaint regarding the matter on Thursday evening. In his complaint, he alleged a protestor burnt the Constitution and raised slogans against BR Ambedkar and SC/ST community on Thursday.
Maintaining that the accused has been identified as Deepak Gaur, a resident of Ballabhgarh in Haryana, deputy commissioner of police (New Delhi) Madhur Verma said that the complainant had provided police a video of the incident.
"The police team found out two different organisations — Youth For Equality Foundation (Azad Sena) and Arakshan Virodhi Party — were holding the protest jointly at Parliament Street. While the Arakshan Virodhi Party was demonstrating under the leadership of Deepak Gaur, the Youth Equality Foundation was headed by one Abhishekh Shukla. After collection of evidence, three different police teams were formed to nab the accused," Verma said.
Following inputs and surveillance, Gaur was arrested in Faridabad, Verma said.
"During questioning, Gaur disclosed that he and Shukla conspired to burn a copy of the constitution to get the government's attention against the amendments in SC/ST Act. They, along with their supporters, raised slogans against SC/ST act and BR Ambedkar and issued press note for media and got their video viral through social media to spread it reach out to a large number of people," the DCP said.