To save cash, SDMC may rent community halls to private firms
Under the plan, approved by the civic body's standing committee on Tuesday, halls that saw few or no bookings will be outsourced to private agencies.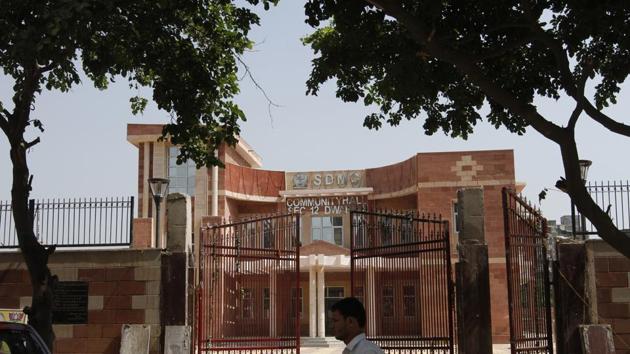 Updated on Aug 15, 2020 11:34 PM IST
Hindustan Times, New Delhi |
, New Delhi
Ashish Mishra
The South Delhi Municipal Corporation will rent out more than a fourth of its community halls, as part of a series of moves to reel in its expenses and generate more revenue.
Under the plan, approved by the civic body's standing committee on Tuesday, halls that saw few or no bookings will be outsourced to private agencies. However, corporation officials said the halls can only be turned into select facilities, such as coaching centres, banks, ATMs, among others.
SDMC officials said the civic body was spending more money on maintaining these properties than the income generated.
The civic body manages around 95 community halls with a total expenditure of around ₹5 crore to ₹6 crore.
While the civic body has not fixed a timeframe for the plan, it will depend on when the SDMC House rubber stamps the move. However, officials said it may take a few months before it is finally implemented.
"As per our assessments, nearly 25 of the 95 have seen very few bookings, and we are losing money on them. So we have decided to outsource these facilities to private companies for different type of activities such as installation of mobile towers on rooftop, opening of coaching centres, banks and ATMs among others. This will bridge the revenue deficit," a senior SDMC official said.
Officials in the north and east civic bodies said they had no such plans for their community halls.
The SDMC has put in motion a slew of plans to replenish its coffers. Earlier, it passed a proposal to levy a professional tax on self-employed persons — a first for Delhi, and doubled the tax on rented commercial property. It also increased de-sealing fees for big businesses. The official added that the civic body undergoing losses after the outbreak of coronavirus pandemic. The official, however, did not specify the amount.
Another SDMC official said booking charges depend on their location. Halls have been divided into categories A, B,C, D and E, based on the area. The booking charges for an event for a category A community hall is ₹42,500 (for areas such as Greater Kailash and Defence Colony), while the cost is ₹27,000 for a category B hall, ₹22,000 for a category C hall, ₹13,000 for D category halls, and ₹8,500 for E category halls.
Raj Dutt Gahlot, the SDMC's standing committee chairman, said some community halls saw fewer bookings due to their locations, as well as residents' preference for banquet halls and lawns for weddings and other such events.
"Outsourcing will be started on pilot basis with only four community halls — at Meharchand Market, Katwaria Sarai, Gaushala Road in Najafgarh and A-Block Hastsal in Uttam Nagar. Other such halls would be added after witnessing the response of the pilot project. These community halls will be outsourced for the maximum period of five year on one contract. After ending of the lease, fresh tendering will be done for the purpose," he said.
Atul Goel, president United Residents Joint Action (URJA) — an umbrella body of RWAs across the city — accepted that SDMC needed to find alternative sources of revenue, but said it should not affect the social utility of such facilities. "There is no problem in outsourcing such community halls, but the weekly meetings of the RWAs, which take place at community halls, should not be affected. The low usage is mainly because facilities are not good at community halls as compared to banquet halls. The civic body should improve facilities and maintenance there and make them more affordable," he said.
KS Mehra, former commissioner of the unified MCD hailed the idea. "The civic bodies' finances are in a poor state, especially after the Covid-19 pandemic. This move will bring more revenue to the corporation. There is no harm, and there is a need to evolve and make the best use of the resources to generate more revenue."
Gahlot said the proposal will be placed in the body's House meeting for a final approval.
Close Story