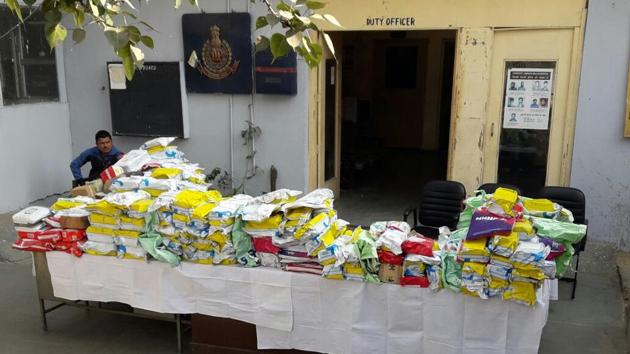 Driver makes off with goods at Delhi airport's cargo terminal, arrested
UPDATED ON DEC 22, 2016 02:07 PM IST
The Delhi Police have arrested a man who was involved in theft of mobile phones, shoes and bags worth ₹21 lakh from the cargo terminal of the Indira Gandhi International Airport (IGIA).
Jumman Khan, 20, was arrested by the police and stolen items were recovered. According to Sanjay Bhatia, DCP (airport), the arrest was made after receiving a complaint on December 19 from a transport company that had hired Khan after their regular driver went on leave.
"On December 16, he was sent to the cargo terminal to pick up goods offloaded from a flight. He came out of the cargo complex with the goods but instead of delivering it at Samalakha, he went to his rented accommodation in Mangolpuri and hid the goods in his room. He came back to the IGI Airport, abandoned the vehicle and vanished from the scene," said Bhatia.
According to the police, during the questioning, Khan revealed that he had approached the employer for the job with the intention to steal the goods. Among the goods recovered are 218 mobile phones, garments, sports shoes and handbags worth ₹21 lakh.
Close