Raju Ramachandran, playing the terrorist's advocate
Updated on Aug 30, 2012 11:29 AM IST
For many, the SC's decision to appoint Raju Ramachandran as the amicus curiae to defend Kasab did not come as a surprise. Known for his honest approach in court, the former additional solicitor general handled Kasab's case with utmost professionalism. HT reports. Kasab's journey to death row | 'Why it so difficult to hang him?' | Timeline | SC upholds Kasab's death sentence
| Kasab's execution may take years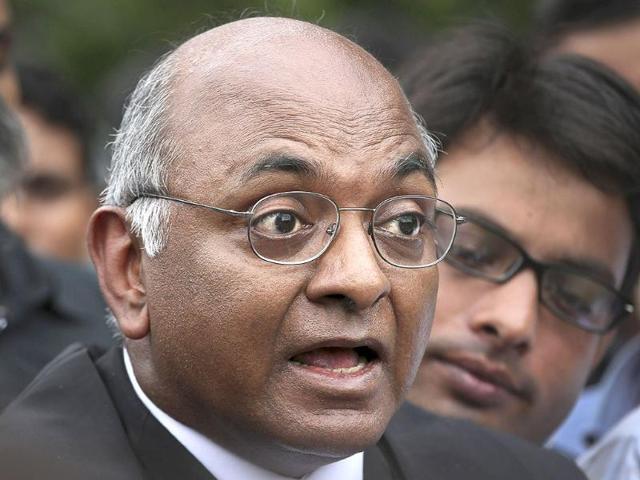 For many, the Supreme Court's decision to appoint senior counsel Raju Ramachandran as the amicus curiae to defend Kasab did not come as a surprise. Known for his honest approach in court, the former additional solicitor general handled Kasab's case with utmost professionalism.


"Mr Ramachandran, cool and clinical, gently tried to tell the court his point of view," the bench observed, appreciating the services for which he did not receive any remuneration.
However, Ramachandran's "valuable assistance" to the court prompted the bench to direct the Maharashtra government pay him Rs. 11 lakh as token money.
The court also put forth a word of praise for his junior counsel, and ordered that he be paid Rs. 3.5 lakh.
As the amicus curiae in the Gulbarg Society case, Ramachandran had punched holes in a report of the SC-appointed special investigating team, which gave a clean chit to Gujarat chief minister Narendra Modi.
Acting on his report, SC had directed the SIT to consider Ramachandran's objections and re-submit its final report.
Ramachandran was the counsel for the Justice Sawant Committee under the Judges Inquiry Act-1968, which probed the charges against Justice V Ramaswami.
He also represented Kerala before the Cauvery Water Disputes Tribunal, besides the Justice RS Pathak Inquiry Committee, which inquired into issues arising from the Volcker Report.
Close Story
Personalise your news feed. Follow trending topics