Sacked minister Sandeep Kumar arrested for rape, suspended from AAP
Updated on Sep 04, 2016 02:21 AM IST
Kumar, who was the only Dalit face in the Arvind Kejriwal government, was also suspended from AAP on Saturday over the sex scandal that has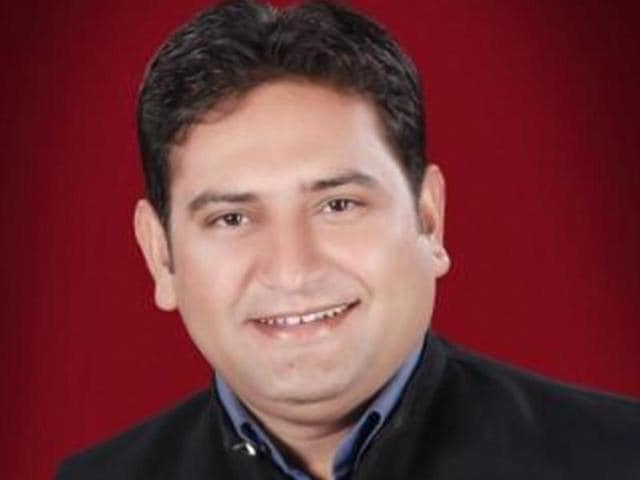 Former Delhi minister Sandeep Kumar was arrested on Saturday night for allegedly raping a woman with whom he was seen in a purported sex tape, leading to his sacking from the Aam Aadmi Party (AAP) government.
Kumar, who was the only Dalit face in the Arvind Kejriwal government, surrendered to Delhi Police earlier in the evening, reports PTI.
He was also suspended from AAP on Saturday over the sex scandal that has divided party leaders.
"He has been booked for rape, administering a stupefying substance (poisoning), different sections of the IT Act and Prevention of Corruption Act," said Vikramjeet Singh, deputy commissioner of police, Outer Delhi.
Kumar will be produced in a court on Sunday, reports PTI.
Read | Delhi CM Kejriwal sacks minister Sandeep Kumar over alleged sex tape
The woman accused Kumar, 36, of allegedly raping her after spiking her drink with a sedative when she had gone to meet him about an year ago seeking help to obtain a ration card.
The woman, who is married with two children, told police that the video was shot after Kumar was made the women and child welfare minister. Kumar has said the video is doctored.
"She said that the leaked footage has strained her personal relationship with her husband and that Kumar should be punished," a senior police officer said.
Hours before the woman appeared before police, the former minister was suspended from primary membership of the party, pending inquiry by an in-house disciplinary committee constituted to probe the matter.
"If woman's allegations are correct, this is v serious. Strongest exemplary punishment shud be given to Sandeep (sic.)," tweeted Kejriwal, who is in the Vatican for the canonisation ceremony of Mother Teresa on Sunday.