Rape in India is a serious problem, Maneka Gandhi must not underplay it
Updated on Nov 22, 2016 11:34 PM IST
Maneka Gandhi's statement that violence against women is lesser in India, than Sweden, is misleading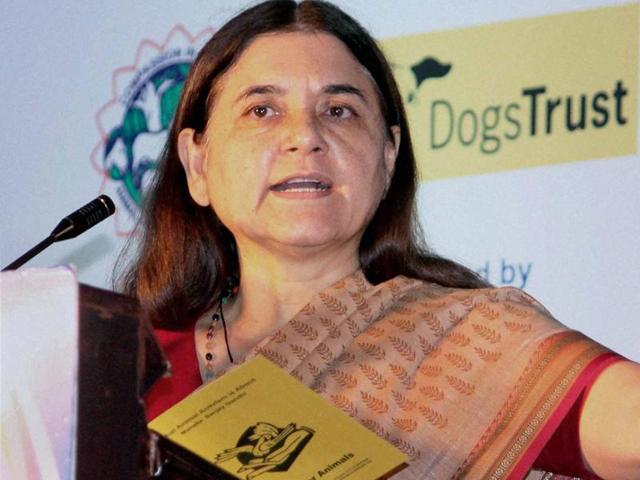 To say that India is among the lowest four countries when it comes to rapes whereas Sweden is number one is clearly an attempt to portray India in a good light. Union minister for women and child development Maneka Gandhi, in addition to this, has also said that the government has zero tolerance towards rape and that the Indian media reports cases of rape every day while this is not so in Sweden. It is passing strange that the minister felt it necessary to compare India with Sweden where the incidence of rape is indeed high but then so are conviction rates.
Read | India among lowest 4 countries in number of rapes: Maneka Gandhi
Ms Gandhi should not try to minimise the extent of the problem in India where the National Crime Records Bureau puts the figure for rapes in 2015 at 34,651, in which in 95.5% of cases the victim knew the offender(s). The conviction rate for the same year is a dismal 29.37%. The statistics are way below the estimates given by activists, the main reason being that women do not or cannot report cases of rape and sexual violence owing to a variety of factors. One, of course, is the social stigma associated with the crime. The other is that police stations, the first port of call for a victim are either unaware of how to deal with such cases or are unwilling to take the woman's word for it. Ms Gandhi's endeavour should be to address these issues and not try to project an image of India as a place where crimes against women like rape is not a big issue. She has earlier too made remarks that are less than gender-friendly. For example, when it was mooted that paternity leave could be added to maternity legislation, she opposed it though it could have been a great relief for new mothers. She also made a remark that marital rape in India could not be seen in the international context as there were other factors like poverty and illiteracy at play here. There are many other reasons for poor conviction rates in India and one is a huge backlog in judicial cases.
Read | How long will the Centre wait before criminalising marital rape
The whole criminal justice system should be geared to make it less traumatic for women to register cases and also to attend judicial proceedings. Often, the victim has to recount her experience in an open court, at other times, she is threatened by the accused as cases take ages to register and evidence collection is very patchy. These are all pressing concerns for the minister to ponder. Scoring brownie points on this issue serves only to detract from the real problems of sexual violence that women face on a daily basis. It is cold comfort that the situation is worse elsewhere; the aim should be to make things better at home.
Personalise your news feed. Follow trending topics