Words have new wings to fly in the age of World Wide Web
Pages may ebb and give way to electronic screens, but the magic of words lives on.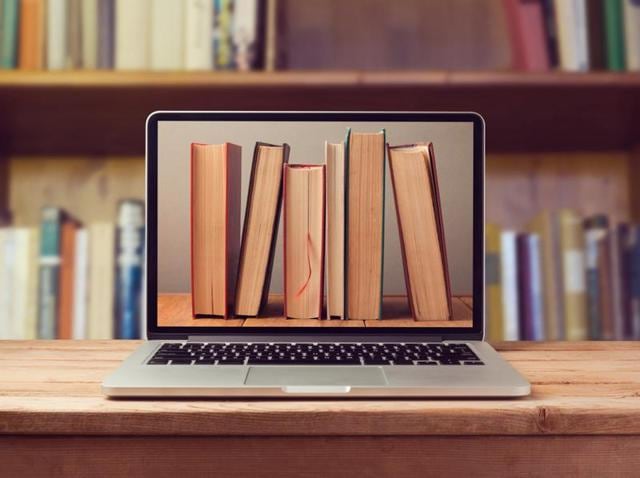 Updated on Jan 23, 2016 01:19 AM IST
Books may no longer retain their nostalgic, mildewed charm but are on steroids, as it were, in an electronically connected world where the screen is the new paper. Writer Margaret Atwood's humorous celebration of writing as the keynote speaker at this year's Jaipur Literature Festival is a timely tribute to the eternal majesty of words.
"Why are literature festivals proliferating? Because writers are cheap dates," the 79-year-old Canadian writer joked at the festival, which has put India on the global map of word-lovers, but there must be a delicious irony matching her wit in the fact that she received rockstar billing in an event that has seen generous sponsors and milling crowds, making its modest city-centre venue, the Diggi Palace, burst at the seams. And why not? With 65% of India's population below the age of 35, and not only increasingly literate and affluent but also groomed to read more on electronic screens, the market is exploding.
"We are all ex-colonial, publishing, somewhere else," Ms Atwood remarked in a tribute to new literary destinations such as Jaipur. Perhaps it is time to acknowledge that like in the case of cricket, that delightful colonially bred game, reading in English also now has a substantially South Asian hub.
India is expected to have 500 million internet users in just a year from now, and words have new wings to fly in the age of the World Wide Web. Geographically and technologically, words have found new abodes on mobile computers, handsets, tablets and e-books. Beyond the self-deprecating humour that great writers always seem to have, it is vital to look at Ms Atwood's words with more awe than shock. As she remarks: "Platforms may be changing, but thanks to the Internet, reading has become more possible for more people than in any other time in history."
This is a world that gives a multiplier effect to the dreams of Johannes Gutenberg, who in the 15th century introduced the mechanical moveable type printing to Europe and started the printing revolution. Would he have imagined a world where a 'pdf' or 'e-pub' file would carry voluminous tomes in an instant to far corners of the planet? Words have painted dreams, fired up ideas and brought minds together over the centuries, arming preachers and scientists alike. They are now discussed not just in coffee houses as they used to be, but also on their extended 24/7 enclave, the social media. New age publishers have emerged with formats, prices and ideas to suit the fancies of a new generation of screen-only readers. Paper may be waning, like bodies, but words, like souls, live on.
Close Story