Earn 20,000 pounds a year
Oct 29, 2014 03:38 PM IST
The union has a democratic set up. It is run by a team of full time members – president, vice presidents welfare, sports, education, health park and societies, respectively. These are sabbatical officers who have taken a year off and are paid for the services they render. All office holders get a salary of around 20,000 pounds a year
The student's union at Cardiff University has two branches - a not-for-profit charity and a commercial side. The union's commercial services include running a bar called Taff, a coffee shop, a burger bar and a night lub with a 5000 people capacity. It also runs a house letting agency that does not charge any fees from the students, a job agency that helps students find work while studying on campus, a hairdressing salon and outlets such as WH Smith, a university clothing store, a book store and a print centre. Other facilities include laptop finance at student friendly rates, renting facilities for laptops, computer repairs at nominal costs etc. The conference centre is rented out to external companies during summers for a fee, some space is leased to a bank and eight cash machines.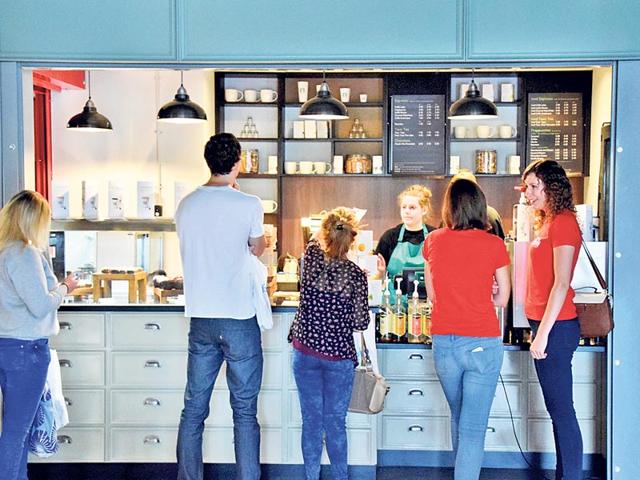 "The student's union turned over a profit of over 7 million pounds last year. Any money made in the commercial outlets such as the nightclub, bar, cafes and shops, is gifted to the charity side of the organisation," says Elliot Howell, union president.
As much as 1.6 million pounds was secured by the student's union from the university last year to set up a students' activities centre and staff offices and this summer, the university approved 3.4 million pounds to redevelop the reception area and transform the nightclub into a multi-purpose area offering social learning space during the day and an entertainment venue at night.

The union has a democratic set up. It is run by a team of full time members – president, vice presidents welfare, sports, education, health park and societies, respectively. These are sabbatical officers who have taken a year off and are paid for the services they render. "All office holders get a salary of around 20,000 pounds a year," he says.

The union also runs a centre for skills, enterprises and volunteering, runs free courses in leadership and management and in public speaking, gives free advice on starting a business and linking with the community.

The RAG society or raise and give, fundraise for charities such as WaterAid, cancer research and national charities. "In 2013-2014 we raised over 40,500 pounds," Howell says.
"Exciting news! Hindustan Times is now on WhatsApp Channels
Subscribe today by clicking the link and stay updated with the latest news!"
Click here!