Foreign exchange programmes: An alternative to studying abroad
Choosing a college with strong international partnerships could help you get study-abroad experience and prepare you to work in a globalised world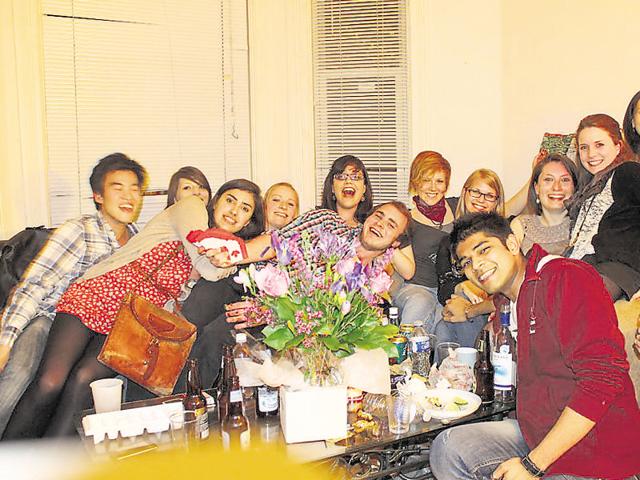 Updated on May 11, 2016 08:12 PM IST
Hindustan Times, Mumbai | By Fatema Kathawala
Darshan Furia, 25, never got the chance to study abroad. Then in his final year as a BCom student at Jai Hind College, Churchgate, an opportunity opened up, and Furia went to York University in Canada for an exchange programme.
As part of the 10-month stint, Furia studied finance and marketing along with the university's full-time students. "I found a vast difference in the education system. For instance, I could study dance and music, and get credits for them," says Furia, who now works at a corporate law firm.
The best part of exchange programmes is the flexibility, he adds. They don't cost as much as full-time courses, and you can take a range of courses. "This helps you explore your interests," says Furia.
Like Furia, many students are doing short stints abroad through exchange programmes, in countries ranging from the US to Japan, Brazil to Australia.
For instance, HR College, Churchgate, has partnerships with universities in UK, USA and London; Jai Hind with Canada; St Xavier's College, Fort, with the UK; and Ramnarain Ruia College, Matunga, with the US.
Read: Govt's agenda for higher education: Online courses, exchange programmes
"Such stints help develop a student's global and cultural knowledge," says Agnelo Menezes, principal, St Xavier's College. "The experience not only enhances their academic performance, but imbibes a first-hand feel of what subjects they might want to pursue postgraduate courses in."
"Now, recruiters look for students with wide exposure and knowledge of different fields — foreign exchanges can help shape that," says Kim Dixit, president and co-founder of The Red Pen, a study-abroad consultancy. "They help demonstrate that the student has taken the initiative to take risks and enjoyed a different background of education."
As the admissions season closes in, many students may want to pick their top college choices based on the add-ons that they offer — co-curricular, facilities and foreign exchange programmes. If you always wanted to study abroad but couldn't, or if you may seek a career at an MNC or other internationally relevant organisation, such programmes may be a stepping stone.
A class apart
Earlier this month, 25 students from HR College were selected for a five-day Global Leadership Programme, at Stanford University's Centre for International Development. It involved two daily sessions, analysis of top journals and industry visits to Facebook, Google and Cisco headquarters. "We learned a lot about entrepreneurship," says Priyanshi Choksi, 19, FYBCom student at HR College.
Archana Purohit Agarwal, 30, went to Beacon University in the US for a two-month exchange programme in her final year at KC BMM. "I stayed with a host Australian family, and learned a lot about their culture, but perhaps the most productive aspect of the experience was the internship I got with a local radio station. That's when I decided to seek a career in communication," says Agarwal, currently a communications and content consultant with the Federation of Indian Chambers of Commerce and Industry.
St Xavier's College sends over 100 students on exchange programmes each year, typically for two-months each. Ramnarain Ruia College recently signed a memorandum of understanding with the government-funded universities in Pennsylvania. The programme kicked off in December 2015, with 20 science students, 20 mass media students and six faculty members visiting seven universities. These included Pennsylvania State University, University of Pittsburgh and Temple University. As part of the two-week programme, students attended stream-specific workshops and laboratory sessions.
Suhas Pednekar, principal, Ramnarain Ruia College says, "The faculty exchange programmes help our professors learn new ways of teaching, especially how to use technology in the learning process."
"We had workshops, games, quizzes and lectures on different aspects of science," says Aishwarya Vishwanathan, 19, TYBSc student at Ramnarain Ruia College, who went to York University for an exchange programme. "It was very different, and so enriching."
Close Story