IIT Kharagpur's gift for the elderly:Devices, solutions to monitor their health
Dec 21, 2017 01:04 PM IST
Health venture to provide elderly support with sensors to monitor falls, heart rate, motion and pressure, integrated to a 'sleep monitoring system' with Android App one can monitor remotely
Kolkata IIT Kharagpur has come up with a social entrepreneurial venture OASIS (Old Age Support Integrated Services) to bridge the gap between the elderly population and caregivers, a statement from the institute said on Wednesday.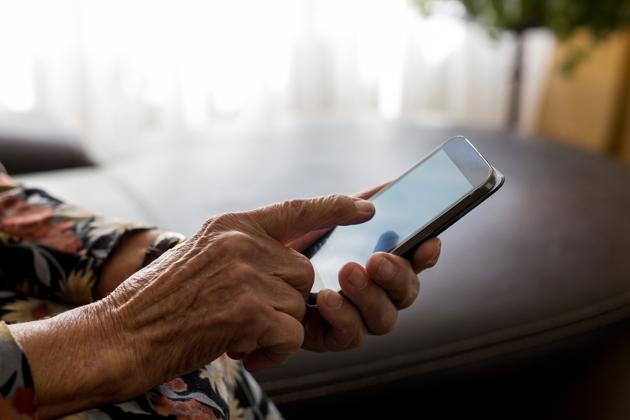 OASIS is a comprehensive structure that juxtaposes an information system with health monitoring.
It aims to provide 360 degree solutions to old age health monitoring through sensors to monitor falls, heart rates, motion and pressure integrated to a 'complete sleep monitoring system' with an Android App which can be monitored remotely.
"The two pronged strategy is designed to address both the services as well as the product aspects. The existing players are presently catering to a single aspect thus leaving behind a vacuum on the other side," said Aurobinda Routray, lead researcher and founder of OASIS.
"Our aim is to position OASIS in such a way so as to bridge the existing gap and touch all the aspects via a single integrated system."
The healthcare monitoring devices are available in wearable forms like pedometer or fall sensor, in thermal sensory equipment or radar equipment or an attendance system.
"These devices will be monitoring the elderly 24x7 and send health information in real-time through a cloud information system to the caregiver or family member connected for the person under monitoring," said Anushree Basu, research scholar at IIT Kharagpur and co-founder of OASIS.
"It will also assess the risk factor and recommend next course of action based on collected data for each individual."
The venture has been co-founded by Narayan Chandra Nayak from the Indian Institute of Technology Kharagpur and Chandrashekhar Sakpal, a Mumbai-based entrepreneur.
The information system would be linked with databases of hospitals as well as doctors.
For old age homes, the system would provide access to donors and stakeholders who would be linked to the individual beneficiary so that they get regular updates on the beneficiary's health, activities and expenses.
The products are being tested in some old age homes and hospices in Varanasi.