Innovative farming idea gets IIITM-Kerala team NITI Aayog hackathon prize
Updated on Nov 22, 2017 01:12 PM IST
In the winning entry, AgroChain, farmers can list the potential crops and expected yield on their farm on the distributed public ledger, enabling consumers to check their (farmers') credibility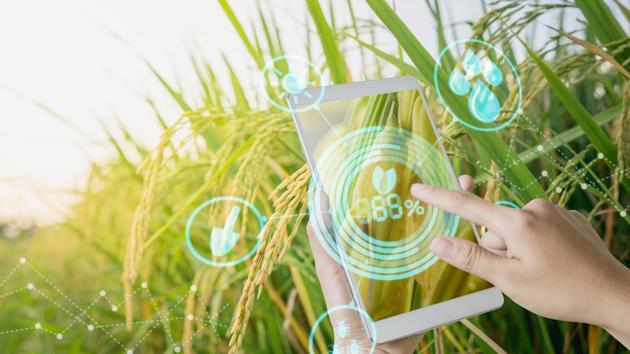 Press Trust of India |
Press Trust of India
Thiruvananthapuram A team of research students from the Indian Institute of Information Technology and Management-Kerala (IIITM-K) here have bagged the prestigious NITI Aayog prize in the inaugural edition of the Proffer Hackathon held at IIT, New Delhi. Their award-winning entry was 'AgroChain', a block chain based transparent marketplace where farmers and consumers can implement a co-operative farming method.
The international block chain hackathon was jointly organised recently by NITI Aayog, the policy think tank of the government of India, and Harvard-based block chain startup Proffer, a release said here.
The IIITM-K team, comprising Nikhil V Chandran, Adarsh S and Anoop V S of the Data Engineering Lab, mentored by Asharaf S, emerged as winners in the India Chain category, it said.
AgroChain enables farmers to list the potential crops and expected yield on their farm on the distributed public ledger. The consumers can view the details and check for the farmer's credibility, based on the previous cultivation and supply.
This creates a transparent and tamper-proof digital market platform for farm products, the release said.
It will help the consumer fund individual crops or a field and can acquire the yield from the farm or the profit percentage of its market value, it said.
More than 1,900 students and young professionals from 28 countries signed up to participate in-person and remotely in the event.
A panel of judges from Coinbase, IBM, Microsoft, Harvard, BoostVC, and Government of India assessed the projects.
The objective of the hackathon was to look beyond currency use cases to see how block chain technology can make a difference to governments, economies, businesses and individuals, the release added.
Personalise your news feed. Follow trending topics