Is plan to equate research time with teaching experience justified?
Mar 23, 2016 06:42 PM IST
University Grants Commission says time spent by a student on a PhD degree will be counted as teaching experience. Is this a good move?
Researchers have reasons to cheer. The University Grants Commission (UGC) recently announced that the time spent by a student in doing research for a PhD degree without leave will be counted as teaching experience when they apply for direct recruitment to vacant faculty positions in colleges and universities.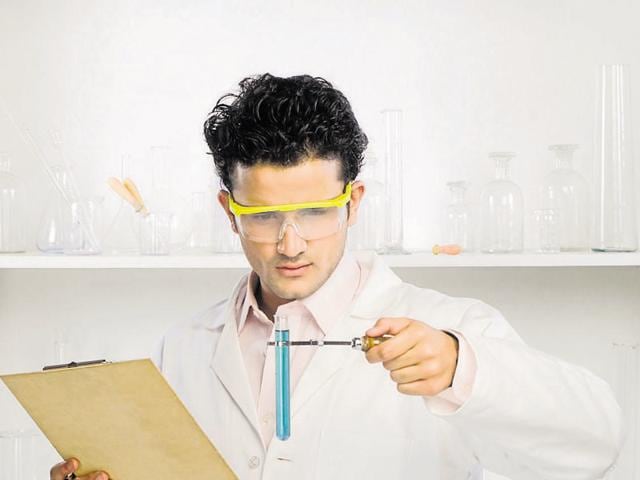 Experts, however, say that though the announcement will help candidates, the focus on research should not shift.
B Thimme Gowda, vice chancellor, Bangalore University, says, "I concur with the UGC proposal of counting the time spent on research as teaching experience. In universities, teaching and research should go hand in hand. The research experience should not be more than 50% of the service required for higher teaching positions."
Good move, but ­challenges galore
Calling the UGC move a welcome step, Meenakshi Gopinath, former member, UGC, says, "The artificial divide between teaching and research must be overcome and both activities must complement one another. This looks like an enabling step so that young scholars can avail greater opportunities for mobility within the teaching profession. The UGC clarification does not address the issue of years of experience requirements."
Experts say a large number of PhD holders will benefit from the announcement. Official recognition of the research period as equivalent to teaching experience will open up employment avenues for many unemployed meritorious students and also address the issue of vacant teaching posts in universities.
Research scholars feel relieved and think UGC has made their life easier. Hoshiyar Singh, who is a pursuing a PhD in physical sciences from Himachal Pradesh University, says, "Currently, junior research fellows have to devote time to teaching and the notification has made this official. However, the purpose of research should not be defeated by shifting focus on gaining teaching experience. We, as scholars, need funds to make significant contribution to research and the UGC and HRD ministry should take steps to make that happen." Most higher education institutions seek at least two years' teaching experience during faculty recruitment. However, scholars also say that the number of years of teaching experience should be clearly defined. Vikash Swarup, a humanities scholar at Allahabad University, says, "Before the notification, it was up to the university to consider the time spent by junior research fellows in taking classes as work experience. There is still confusion about how many years of research work or teaching will be considered for PhD or jobs."
Read more: UGC told to clear scholars' dues
MM Ansari, former member, UGC, says, "As teaching and research are closely related and have significant bearing on quality of education, the total work experience as teacher or researcher is counted for determining eligibility of an aspirant. I can't understand why the need has arisen for issuing such a clarification when the issue has been resolved in academic circles."
Scenario abroad
Some Western countries require a PhD for faculty roles. As a part of the doctoral education training, some programmes in the US offer teaching assistantships, which give students a chance to gain teaching experience. Rahul Choudaha, principal researcher at DrEducation, US-based global higher education research firm, says, "However, the focus of PhD programmes continue to be research as compared to teaching. One of the critiques of PhD education is that it is not necessarily a predictor of good teaching skills. The incentives for faculty is to get more publications rather than more teaching experience. There are few examples of how parallel scenario duration of PhD programme is to be counted as teaching experience."