HC gives 196 marks to students who took the Tamil version of NEET
The Madras High Court Bench in Madurai on Tuesday ordered award of additional 196 marks to those who had given the National Eligibility cum Entrance Test (NEET) in Tamil as 49 questions were wrong.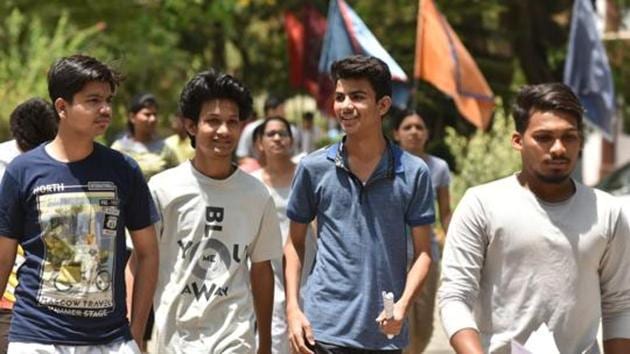 Updated on Jul 10, 2018 11:16 PM IST
The Madras high court on Tuesday ordered the CBSE to award 196 marks — 4 marks each for 49 erroneous questions — to students who took the Tamil version of this year's National Eligibility cum Entrance Test (NEET) for admission in medical and dental colleges in the country.
Justices CT Selvam and AM Basheer Ahamed of the Madurai bench also directed the Central Board of Secondary Education to consequently publish a revised list of eligible candidates.
The bench, however, said it shall be upon the authorities to go about the counselling process (which is already on in Tamil Nadu) for eligible candidates.
CPI(M) leader TK Rangarajan, the petitioner, had sought full marks for the 49 questions, saying several key words in the Tamil paper were wrongly translated from the English language.
The paper had 180 questions worth 720 marks (four for each).
The judges said the students who took the test in Tamil should be "suitably compensated to provide a level-playing ground".
On the question of CPI(M) leader's locus standi to move the court, the judges said 49 erroneous questions was huge enough to become a ground for a public interest litigation, and it matters little who raised the issue.
Rangarajan said that the problem occurred due to the outsourcing concept used by the CBSE.
PMK founder S Ramadoss said the verdict brings huge relief to NEET aspirants in Tamil Nadu, and urged the stakeholders not to appeal against the court order as it'd affect the aspiring students.
A senior state official told HT that the order "will have a pan-India impact". We will wait for the CBSE to respond after which the state will look into the matter."
Academicians and doctors in the state welcomed the verdict, and urged the Centre to increase the number of medical seats.
Close Story