New horizons in education: Looking beyond the US and the UK
Would Utrecht, Daejeon, Pokfulam and Liege be on your study-abroad list? Probably not… but here's why you might want to reconsider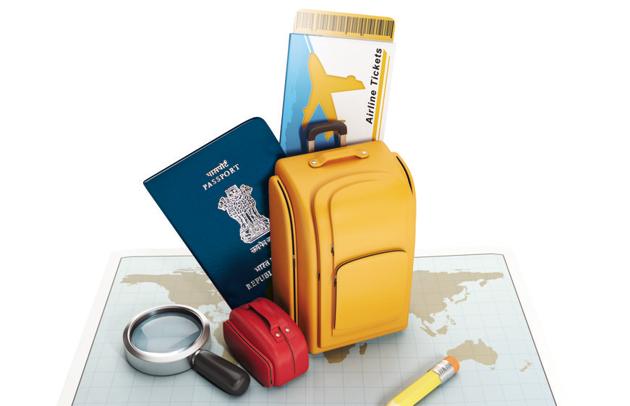 Updated on Mar 15, 2017 03:33 PM IST
"Don't panic." That's Madhura Srinivasan's advice to students who can't get into colleges in the most popular study-abroad countries, such as the US, UK and Canada.
"I too panicked at first. I couldn't afford any of those countries. But then I found Utrecht University, in the Netherlands," says the 22-year-old Economics student.
Utrecht is ranked #86 on the Times Higher Education World University Rankings, 2017, released by education advisory Times Higher Education (THE).
In addition to being far more affordable, Srinivasan says the culture has been very accepting, the campus is home to students from around the world, and the country has an intriguing, ancient culture.
"I even love the food," she adds. "My new favourite dish is Smoort, made of gooseberries. All the local architecture is beautiful, and Dutch public transport is excellent."
Read: US, UK have everything to lose if they look inwards
In a time of confusion over US President Donald Trump's evolving policies and Britain's exit from the European Union, students are looking for alternatives, as we discussed in HT Education a few weeks ago. But most of those alternatives are from the same predictable pool — Australia, New Zealand, and Canada.
"The fact that cities such as Daejeon [South Korea], Cape Town [Africa] and Utrecht have universities in the Top 100 shows how much choice it is available to internationally mobile students," says Phil Baty, world university ranking editor at THE. "Yes, the rankings are dominated by the US and UK, but there are countries in Asia and mainland Europe on the list too." These include Sweden, Japan, Belgium, Germany, South Korea, Finland, Switzerland. Also among the top 150 universities on the list are the University of Hong Kong (at #43), Korea Advanced Institute of Science and Technology (KAIST) in South Korea (#89) and University of Cape Town in South Africa (#148).
Read: What Brexit means to Indian students
"Geographical location of a university should be of little concern to a student," says RSS Mani, vice president of institutional development at the ITM Group of Institutions. "Students should instead focus more on whether the university is credible, offers the course you want to pursue, whether the political situation in the country is stable and whether they will adjust well culturally." FURTHER AFIELD The courses in Sweden are very structured and faculty is good, says education consultant Karan Gupta. "The country has five universities that are world-class and a huge international student population." Kanika Mehta, 21, is a final year medical student at one of those world-class universities — Karolinska Institute in Stockholm (#28 on the THE ranking). "The institute has wide scope for research, programmes in English and a lot of international students," Mehta says. If you want to study niche sciences such as genetics and molecular biology or something as specific as agricultural engineering, Finland is a good choice, says Mamta Khandelwal, director of HeadStart, which offers overseas education consultancy services. "Finland also offers an 18-month work permit after studying, easy immigration policies and good social culture." The country's University of Helsinki, incidentally, is ranked 91 on the THE list.
Hong Kong, meanwhile, has 6 of the Top 500 THE world universities. "Most university programmes are taught in English and they have strong connections with employers, making it easy to secure a job after studying," says Chris Parr, digital and communities editor at THE World University Rankings.
China offers decent employment opportunities to international students at multinational companies, says Jaideep Gupta, founder and CEO of Univariety, an online counselling firm.
"If you want to pursue photography or graphic design, Poland is a great option, Gupta adds. "Courses are cost-effective and are taken by top professionals from around the world. And for IT courses and jobs, there's South Korea." THE CHALLENGES While cost of tuition may be relatively low, and scholarships easier to come by, cost of living can be high in some of the European options. "Finding inexpensive accommodation in Stockholm can take weeks," Mehta says.
Many universities are still building their reputations internationally, says Baty. "Employers look more kindly on a degree from a well-known institution in a country that is famous for the quality of its higher education like the US or UK than they would on a degree from a university that perhaps they have not heard of before."
With smaller Indian student communities in the offbeat countries, you might initially feel a bit more like an outsider — particularly if English is not the first language. "Unfamiliarity may mean that you find it difficult to understand their norms and culture, but this problem will eventually dwindle, says Gupta of Univariety. "Build a support network by meeting like-minded students and joining clubs and you should soon find your feet."
Close Story