Neena Gupta recalls how director gave her 'maa behen ki gaali' in front of Juhi Chawla, Vinod Khanna
Jan 03, 2023 04:39 PM IST
Actor Neena Gupta spoke about how she was abused by a director when she was in the early days of her career.
Neena Gupta has seen the film industry change in front of her eyes. While she feels some changes could have been avoided, she is more thankful about other things that did change, especially the on-set behaviour of arrogant directors. (Also read: Neena Gupta left confused, embarrassed after Masaba Masaba and Panchayat award mix-up)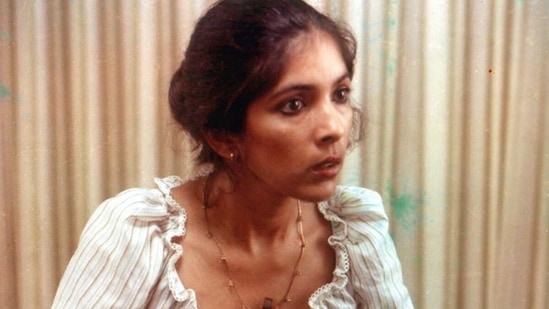 Neena, spoke about the changes in a new interview and recalled the one time when a director got rude and abused her in front of her colleagues. Speaking about it, she said, "I was doing a film with a very small role and I had just two-three lines in a group scene. During production, they chopped my mere two lines as well. Then I had no role. I went to the director and said, "Arre do toh linein thi woh bhi aapne kaat di (You chopped out the two lines I had). He gave me maa behen ki gaali (filthy abuses) in front of everyone… Vinod Khanna, Juhi (Chawla). And I started crying because sabke saamne (in front of everyone) he abused me."
She added in her interview with Bollywood Bubble, "Ab aisa nahi hota mujhe aisa lagta hai. Ya hota hoga bas meri position aisi nahi hai (I think this doesn't happen anymore. Or maybe it still does and it is just me who doesn't have to deal with it anymore)."
Neena has starred as lead in her show Saans in 2005 and later in Badhaai Ho in 2018. She is married to Vivek Mehra and has a daughter--Masaba Gupta--with former West Indies cricketer Vivian Richards. Masaba, who is also an actor and a successful designer, spoke about her mother at a recent actors' roundtable with Pinkvilla, "Mom was telling me that when she said yes to Jaane Bhi Do Yaaro, everyone told her, 'If you do this role of this funny girl, you will never be a lead actress'. And it was true! I think Badhaai Ho is her first lead role. At the age of 60."
Neena was last seen in Vadh with Sanjay Mishra and then in Uunchai with Amitabh Bachchan, Anupam Kher, Boman Irani, Parineeti Chopra, Sarika and others.