Mahesh Bhatt 'endorses' writers returning Sahitya Akademi awards
Published on Oct 19, 2015 04:24 PM IST
A number of Indian ­writers in various languages including Hindi, Malayalam, Marathi, Kannada, Punjabi, Bengali, Urdu, Tamil, Gujarati and Assamese have returned their awards, ­primarily those conferred by the Sahitya Akademi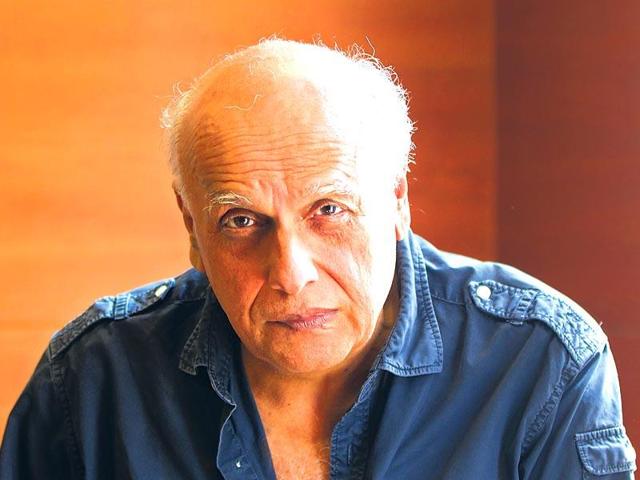 Veteran filmmaker Mahesh Bhatt has come out in support of noted literary personalities, who are returning their awards in protest against the rising incidents of intolerance in the country over the past few months.
"It is understandable that there is a sizeable lot which feels that they have reasons to express their protest through the gesture of returning their awards. I completely endorse and support their view," says Bhatt. "All art and creative work flows out of the heart of the individual who is uncomfortable with the status quo. And no wonder establishments have always tried to muzzle the voice of free thought because free thought subverts power," he adds.
A number of Indian ­writers in various languages including Hindi, Malayalam, Marathi, Kannada, Punjabi, Bengali, Urdu, Tamil, Gujarati and Assamese have returned their awards, ­primarily those conferred by the Sahitya Akademi. Most were upset over the Sahitya Akademi's failure to come out in defence of writer M M Kalburgi, after he was ­murdered in Karnataka on August 30. A few also spoke out against the lynching of a man in UP over rumours of eating beef.
Read: Six more writers return awards
"There is also an alternate view — that ­perhaps by remaining within the fold and not indulging in this gesture of merely ­returning the award, they may have been able to drive home their point of ­discomfort with the present regime more effectively," he says.
"But as I said to somebody, it depends on the politics that you have. If you believe in one kind of politics, you'll find it very applaudable and very brave. And if you believe in the other kind, you'll be cynical and say that it was orchestrated and deserves to be ridiculed."
ott:10:ht-entertainment_listing-desktop