Mugdha Godse on her bond with partner Rahul Dev's son: We are great friends
Jan 28, 2023 07:15 PM IST
Actor Mugdha Godse opens up about her bond with Rahul Dev's son, Sidhant Dev, and the negative connotation that comes with the term stepmother.
Actor Mugdha Godse wonders why the negative connotation continues to come with the term -- step mother, and she is determined to steer away from any set preconceived notion while building her bond with her partner and actor Rahul Dev's son, Sidhant.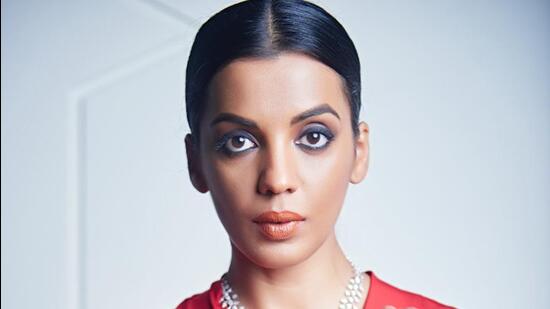 "We are great friends. He is a kid. They (Rahul, 48 and Sidhant, 25) are into their own things, and keep exploring that together. It is great to witness that. We have a great bond. It is amazing. It's a different feeling altogether -- seeing a young boy flourish into a man. It's a different stage in our life altogether," says Godse.
The 36-year-old continues, "Now, I also see our and their bond from a different point of view. It's quite a good seat at the table to have a look at the growth of the child, and quite interesting as well."
Godse, who started dating Dev in 2013, has been in a live-in relationship with Dev for a very long time now. While Dev has opened up about the struggles of being a single parent, she hasn't talked much about taking on the role of a being a friend and guardian to Dev's son.
"I never thought that I would meet Rahul, and fall for him. Maybe now also, I don't understand those feelings because I'm not an actual parent. But one thing that I am sure of is that it is a very different feeling. And I have supported Rahul in this journey by being by his side, and not trying to do anything, which I don't understand. Just being there also changes a lot of things," she shares, adding, "I came from somebody who is single, young, and suddenly you meet a person like Rahul, who was a single father. You understand other dimensions of emotions altogether. I wanted to just be there, and not interfere unnecessarily. That is what kept us going and kept the bond getting stronger."
Opening up about the negative connotation around the term step mother, Godse says, "That is there because that is what people often see in the society, but that is also changing with more education. People are also getting more compassionate".
"For instance, Rahul comes from Mumbai and Delhi, and I am from Pune, and our upbringing taught us to pour love and compassion into your relationships and your family. That has kept us going in this relationship as well…Our struggles are different, and we connected on that level. Some people call it a compromise. It is not a compromise or anything like that. When you love somebody, you just give them their space, always be there for them," she ends.