Viral LinkedIn post details how Shark Tank India judges' companies are actually drowning in losses
Jan 16, 2023 01:54 PM IST
Author Ankit Uttam shared his run down why Shark Tank India 'never worked for him'. He listed how the companies run by the judges on the reality show are actually running into losses and therefore they are not credible enough to give business advice to the contestants.
Last week, Ankit Uttam wrote a long post on LinkedIn on why Shark Tank India 'never worked for him'. The author and marketer compared the Indian version to its US counterpart and shared how the companies run by the judges on Shark Tank India are actually running into losses. He went on to suggest the sharks are not credible enough to give business advice to the contestants who come on the show. (Also read: Netizens disagree as Shark Tank's Namita Thapar claims 'educated househelp' posted hateful comment from her phone)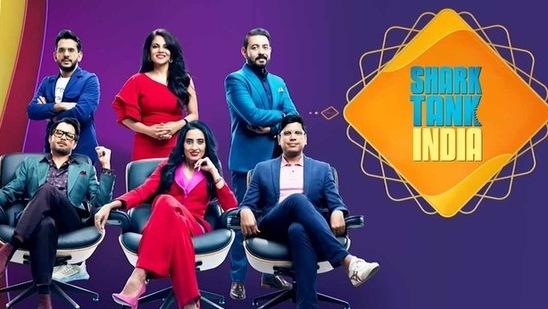 Ankit explained on LinkedIn why he decided to look into the financial statuses of the Indian sharks, "Shark Tank India has never worked for me as a show from its first season, unlike its US counterpart. In the US version of the show, every judge (Barbara Corcoran, Mark Cuban, Lori Greiner, Robert Herjavec, Daymond John, and Kevin O'Leary) is running businesses that actually turn a profit instead of riding on VC money or drowning in huge losses."
Looking at each judge from season 1, he broke down their earnings of the last two years. He wrote, "Vineeta Singh's SUGAR Cosmetics reported a loss of INR 75 Cr in FY22 up from INR 21.1 Cr in the fiscal year FY21. Ghazal Alagh's Mamaearth for the first time since inception had posted a profit for FY22 at INR 14.44 Cr after suffering losses of Rs.1,332 crore in FY21 and ₹428 crore in FY20. Also the company has reported a 4 crore net profit approx. for the first half of FY23. So the company has just lately begun turning profitable. Also a recent Mint news report states that they are going for an IPO at a valuation figure of INR 24000 Cr. 24000 Crore when the profits are just 14 crore !!!!!! (shocked face emoji)."
Speaking about the former season one judge Ashneer Grover, Ankit stated, "BharatPe's total loss stood at ₹5,594 crores in FY 2022. In FY 2021, the company had recorded a total loss of ₹2,961 crore. Ashneer Grover was removed in 2022 from the company so these losses will be also under his leadership since he was also at the helm in FY22.Anupam Mittal is the owner of brands like Shaadi. com, Makaan .com, Mauj Mobile. Except for Shaadi, it seems his other brands are either dead or not making enough money, as there is minimal or no news about those in the media. Even Shaadi's financials are NOT known in public except for one recent report about its future IPO that may or may not arrive since one such attempt was also made in 2009."
He added that Namita Thapar was part of her company only due to her father who was the CEO. He said, "Peyush Bansal's Lenskart posted a consolidated loss of INR 102.3 Cr in FY22. Enough said! Namita Thapar is NOT the founder of her company Emcure Pharma. It's her father who started it and still is its CEO. So, to some, her credentials may seem similar to that of Ananya Pandey in Bollywood?? (Did somebody hear nepotism!! rolling eyes emoji). Amit Jain's CarDekho posted losses of ₹246.5 crores in the financial year 2021-22."
The author concluded that only Aman Gupta's BoAt was the sole profitable company. He shared, "To me, the Shark Tank India version seems like Ekta Kapoor's rendition of the more interesting US version of the show." Ankit also listed the sources of the data he used in his research and analysis in a separate second post as users had commented about his claims in the first post. Hosted by comedian Rahul Dua, the second season of Shark Tank India airs on Sony TV from Monday to Friday at 9 pm.