8 times Malaika Arora made it impossible for real women to go to the gym
Updated on Apr 14, 2018 09:44 AM IST
The level of perfection Malaika Arora brings to her workout clothes? Well, frankly, it's a bit intimidating for us mere mortals. Herewith, eight times she brought so much fire to her fitness fashion, we decided it would be better just to do some stretching at home and call it a day.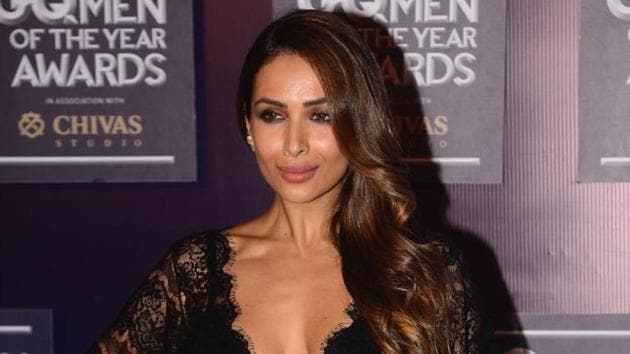 Malaika Arora makes workout clothes look flawless. The VJ-turned-reality-TV-judge is superactive and heads to the gym frequently. Everytime she hits the gym she always manages to turn her exercise gear into an inspiring ensemble.
While most celebs head to the gym in the tried-and-true fitness favourite — black leggings and a tank — Malaika is always stepping her game up a bit. Her workout look is nearly always some eye-catching athleisure, if not outright sexy activewear. Malaika is the queen of bright yoga pants, rocks jackets over sports bras, and is almost always wearing the most on-trend sneakers.
Outfit by awesome outfit, Malaika's not only proving that the athleisure trend definitely still has legs, but that the key to great style isn't so much what you wear than how it's all put together.
To inspire your workout plan — whether you are into working out at the gym or just like doing some surya namaskar at home (hey, that counts as cardio, too) — we've rounded up eight times Malaika nailed the balance between style and fitness.
1. That time Malaika opted for a bold bursts of colour via her grapealicious sports bra-leggings combo and a track jacket. This look is proof that workout gear can be just as fashionable as street wear.
2. That time Malaika threw mirrored aviators on with her comfy gym clothes and went about her business. If you're not completely comfortable hitting the gym minus a shirt, a throw-on top like Malaika's provides coverage while still staying cool. Bonus: Your under-layer will peek through for a splash of colour.
3. That time Malaika went party on bottom, dumbbells-on-hand on top with a Reebok Indian gear we wish we had. Seriously, how does she do it?
4. That time Malaika went all black everything. (Yes, we see her insanely chic Reebok gym wardrobe. Yes, we are endlessly envious.)
5. That time she nailed the sleek vibe with a look that boils down to two key components: Colour and silhouette. Take her lead and don't shy away from colour.
6. That time her slouchy cropped top added an interesting contrast to the fitted cut of her sports bra and shorts with coordinating pops of neon. Finishing the look with on-trend sneakers transforms the look into a street-worthy ensemble.
7. That time Malaika showed the success of her outfits lie in all their thoughtful little details: skinny yoga pants, strikingly chic bralette, an of-the-moment mini bun.
8. That time Malaika proved that abs aside, the biggest reason she pulls off a sports bra and fitness tights so well is her considered mix of proportions: By pairing a shorter top with slightly high rise bottoms, she's always highlighting the smallest pair of her waist.
Follow @htlifeandstyle for more