Diet Sabya brought a smile to my face, Sabyasachi on Instagram handle calling out fashion copycats
Read on for what fashion designer Sabyasachi Mukherjee said about Diet Sabya, an anonymous Instagram account that bluntly names and shames established and emerging designers, stylists and photographers for copying others' designs.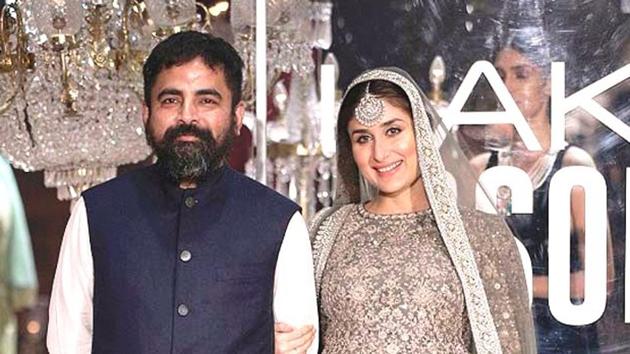 Updated on Jul 24, 2018 12:46 PM IST
Anonymous Instagram handle Diet Sabya is on a quest to shame copycats in the fashion industry. Its list of almost 80,000 followers is populated with many well-known names, including actor Alia Bhatt and filmmaker Karan Johar. Actor Sonam Kapoor has voiced support of the Instagram account calling out imitations or appropriations, even blatant copies, in fashion, and designer Masaba Gupta is a frequent commenter.
A bar-none approach has made Diet Sabya a must-follow for the fashion elite. And the Instagram account just got another seal of approval, the only one that matters. Turns out fashion designer Sabyasachi Mukherjee is all for the self-appointed fashion watchdog that's named after him. Expressing his admiration for it in an interview with Kolkata-based The Telegraph, Sabyasachi said, "These guys are pretty good."
Read Sabyasachi's anecdote about Diet Sabya from the interview:
"Diet Sabya brought a smile to my face. There was this conspiracy theory that Karan Johar is Diet Sabya and then Karan came out and said 'no, no, it's not me' (laughs out loud). But we all follow it, from Karan to me. At first I had no idea what Diet Sabya was. So Manav (assistant) came and told me someone has done a trashing website and they've put your name on it. He said it was Diet Sabya. So I said, isn't there a Diet Prada also? So how can that be bad? It's an honour. But I called my publicist and asked her whether we should send them a legal notice because they had used my name without asking. She said 'Don't you think it's a homage?' Another friend from the fashion industry said this clearly shows that you have arrived. These guys are pretty good..."
This must have been an especially big moment for Diet Sabya creators, who called Sabyasachi "the country's most copied couturier," in this interview with Hindustan Times.
Here's Diet Sabya's response to getting this validation from Sabyasachi.
"We think this is the first time he's made a rather public statement about Diet Sabya. We see this remark as extremely extremely kind and flattering. Yeah, as long as he is not suing us. LOL."
"And, without blowing our own trumpet, we are bloody good. We've said this before, and we'll say it again, we know our fashion!" Diet Sabya creators told Hindustan Times over mail.
While it must be interesting to have an Instagram account named after you, even Sabyasachi has no clue who runs the anonymous fashion account. But he has some ideas.
The designer said in the interview, "I have a feeling that they are art history students, or they are design professors. I would really like to know who it is!"
Diet Sabya creators say they "would rather not comment" on Sabyasachi's hunch and would simply like to be referred to as "cultural sponges."
"Our identities are still pretty much irrelevant to the narrative. But, the moment we feel like we need to 'come out of the closet'. We will. Or, Maybe we won't. :)"

Follow @htlifeandstyle for more
Close Story
Personalise your news feed. Follow trending topics