FIFA U-17 World Cup: Jadon Sancho trains with England squad, availability unclear
Published on Oct 15, 2017 09:25 PM IST
Jadon Sancho, England's influential player at the FIFA U-17 World Cup 2017, would have to return to Borussia Dortmund after the group stages, said reports before the tournament begun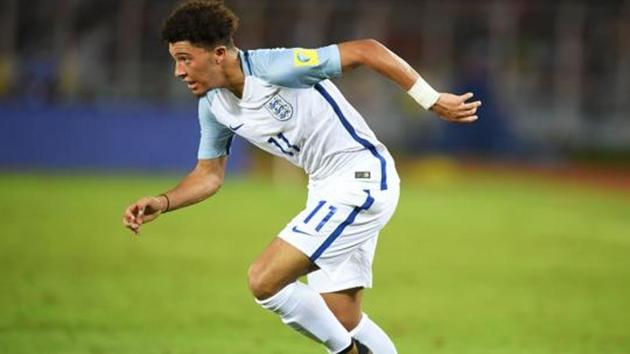 Jadon Sancho trained with England here on Sunday with the team management saying it still doesn't have an update on whether he would be available beyond the group stage of FIFA U-17 World Cup 2017.
"The squad trained in two groups and Jadon was in one of the groups," England media manager Amy Heart said after Sunday's closed session. "As of now there is no further information, she said.
READ | FIFA U-17 World Cup: England star Jadon Sancho to play only in group stages
She was reacting to reports that Sancho would have to return to Borussia Dortmund after the group stage of the under-17 World Cup. After Saturday's match against Iraq, which England won 4-0, coach Steve Cooper too had said as of now Sancho is available.
READ | FIFA U-17 World Cup: Jadon Sancho adds to England's attacking options
There have been reports out of England that the Football Association has been trying to get the Bundesliga club to release the attacking midfielder, who has scored three goals in England's all-in campaign in the World Cup so far, for the knockout rounds.
England play Japan in the pre-quarter final here on Tuesday.