Green tea may not be good for you, its supplements can damage your liver
Green tea is touted as a must-have in your diet, especially if you're trying to lose weight. But how safe are green tea and its supplements?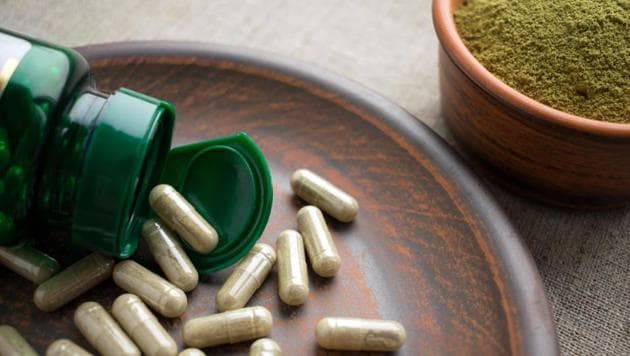 Updated on Apr 19, 2018 12:00 PM IST
In recent times, green tea has achieved somewhat of a cult status in the fitness circles. Right from doctors to your neighbourhood gym rat - people can't seem to stop raving about it. A couple of cups of green tea is recommended as being enough to change your health (and life) for the better, and speed up your weight loss programme.
Not all of the hype is without reason. Green tea helps boost your metabolism (hello, weight loss!). A study found that it can reduce insulin resistance and improve memory. It also naturally contains catechins, a type of antioxidant. And we all know that we could we do with more of those. So, while there are multiple benefits of sipping on green tea, does it mean that supplements made out of green tea extracts are safe to consume?
Not necessarily.
The European Food Safety Authority (EFSA) recently assessed the safety of green tea catechins from dietary sources. This was done after concerns regarding their possible harmful effects on the liver. As per their research, taking high doses of supplements containing green tea extracts may, in fact, be associated with liver damage.
Tea lovers can breathe a sigh of relief though - EFSA has cleared tea infusions (used for brewing tea), as safe for consumption. Moreover, similar drinks like instant tea are also not a cause for concern. Instant tea drinks contain lower levels of the antioxidants naturally present in green tea.
Consuming too many of these antioxidants can be harmful, which is why the amount contained in supplements can have a harmful effect on the liver. Most supplements provide an intake of 5-1000 mg, while tea infusions typically only contain 90-300 mg, EFSA, which oversees food safety in the European Union, said.
Researchers determined that consuming over 800 mg per day led to higher health risks, but the EFSA said experts could not yet determine a supplement dosage that would be entirely safe. However, high consumption of green tea infusions did not indicate liver damage due to the drinks having a lower concentration of antioxidants.
(With inputs from Reuters)
Follow @htlifeandstyle for more
Close Story