Weight loss on keto? Ask your dietician if it's right for you
Weight loss at the cost of health is not the right approach. If you exercise in the gym regularly to lose weight and are looking for the best diet plan, let your dietician or nutritionist decide what suits your body type the most. Keep in mind that the popular high fat diet, also called ketogenic diet, may not be for everybody.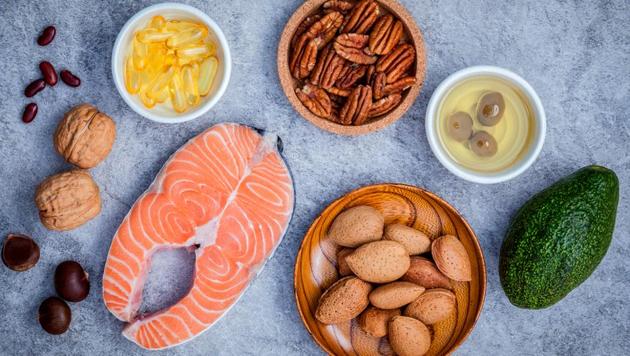 Updated on Apr 29, 2018 05:30 PM IST
Nutritionist and weight loss experts advised against high fat diets, however the recent trend shows a pendulum shift on this popular opinion. Currently, a high-fat diet or a ketogenic diet is all the rage; a quick Google search will confirm that. It's hard to find articles that talk about the risks of a high fat diet.
Earlier, fat was our enemy, and now it's carbs.
In a study published in 2017, it was found that people who eat high quantities of carbs (found in bread and rice) had 30% higher risk of dying than those who ate a low-carb diet.
So, does that mean we can now happily load up on all the fatty things we stayed away from?
Turns out, it's not that simple. A high fat diet has to be regulated and should be followed in consultation with a nutritionist. "People generally end up choosing wrong fats which are not healthy, they may tend to eat diet high in saturated fat and animal fats," says Kejal Sheth, nutritionist, Nutrivity.in.
There are a lot of risks to a high-fat diet. And there are many ways to interpret a high-fat diet. Does it mean you can eat foods rich in fat like meats, cheese, butter, dairy and eggs? Or does this diet allow you to load up on burgers, fries and milkshakes?
Here are some risks to keep in mind before you set off on the high-fat diet journey
Kidney stones
Meat, eggs and full-fat dairy products form a large part of the high-fat diet. And these animal proteins are connected to increasing the chances of kidney stones. According to Parshant Wadhawan, consulting nutritionist at Viiking Trance fitness by Sachiin Joshi, "You are more susceptible to mineral and vitamin deficiencies due to lack of enough carbohydrates in the diet. It can increase the rate of kidney stone formation."
Red blood cell changes
Researchers at the Medical College of Georgia conducted a study where healthy volunteers were fed two meals on different days. Both meals were of 1000 calories each, but one was high in fat and low in carb and the other was low in fat and high in carbs. Four hours after the meal, artery function, red blood cell appearance were checked. The fatty meal had caused negative changes in the arteries and red blood cells had changed shape to look like clump and clot.
Digestive issues
A diet high in fats is not ideal for people who have digestive issues. "A high fat diet lacks carbs and fibre. This can lead to constipation and other digestive issues," adds Wadhawan.
Heart ailments
For those who are already at risk of cardiovascular disease, a high fat diet can be lethal. "High fat diet can lead to hypercholesterolemia and increase in LDL values, thus increasing the risk of cardiac issues," he adds.
So, who can follow a high-fat diet? It's ideal for healthy individuals who have a good digestive system and are engaged in high levels of physical activities.
Follow @htlifeandstyle for more
Close Story