Kareena Kapoor's dietician Rujuta Diwekar on whether green tea is worth the hype
Celebrity nutritionist Rujuta Diwekar posted a series of tweets on her timeline on Thursday, to bust a few myths around food: From the best time to have tea or coffee to whether we should add sugar to our drinks to the health benefits of green tea/coffee, and much more.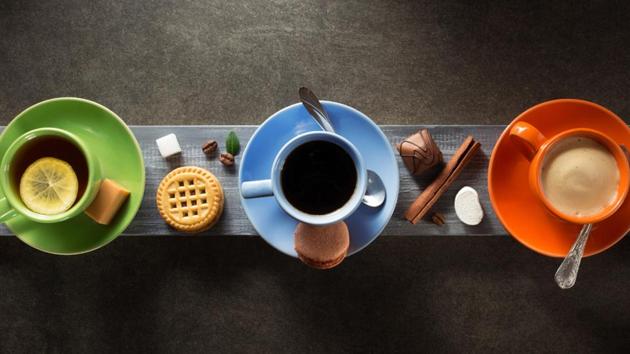 Updated on Apr 05, 2018 03:07 PM IST
If you start your day with a cup of tea or coffee or take chai/coffee breaks at work, then you can understand how it impacts your mood and energy levels through the day. But health-conscious people may often wonder if it is fine to add sugar to tea/coffee, the number of cups you should have in a day, or even the best time.
Nutritionist Rujuta Diwekar, who is also a dietician to actor Kareena Kapoor, took to Twitter on Thursday to bust a few of myths for tea and coffee lovers. Here are some helpful pointers:
In a post titled Chai/ coffee – to have or not to have, Diwekar points out that it is best to avoid having tea or coffee right after waking up, last thing before sleeping and in place of a nutritious meal during the day. She also explains that drinking up to three cups of these beverages in a day is not harmful for the body.
While a lot of people have switched to green tea/coffee, thinking of it as a healthier option, Diwekar disagrees. She mentions that is driven by profits and is not necessarily a healthier option. Instead, she suggests that people opt for desi masala chai as it is loaded with antioxidants and speed up recovery from ailments.
And if you are worried about the sugar content of your tea/coffee and planning to go sugar-free, Diwekar advises against it. She quotes WHO and other diabetes organisations who say that having a maximum of 6-9 tsp of sugar a day is fine. She adds that it's more important to cut down on the sugar present in packaged food, such as breakfast cereals, fruit juice and biscuits instead.
Follow @htlifeandstyle for more
Close Story