Skip salt, use these 5 herbs as healthier alternatives
Dec 09, 2018 05:00 PM IST
It's More Herbs, Less Salt Day today. Here are some of the best alternatives to unhealthy salt that you can incorporate in your diet.
August 29 is celebrated as More Herbs, Less Salt Day. This day is all about taking small steps to eat healthy. One of the first steps that you can take it to reduce your intake of salt which is linked to diseases such as high blood pressure and stroke. You can substitute salt with healthy medicinal herbs, which will add flavour to your food, help in weight loss, and help you stay healthy as well.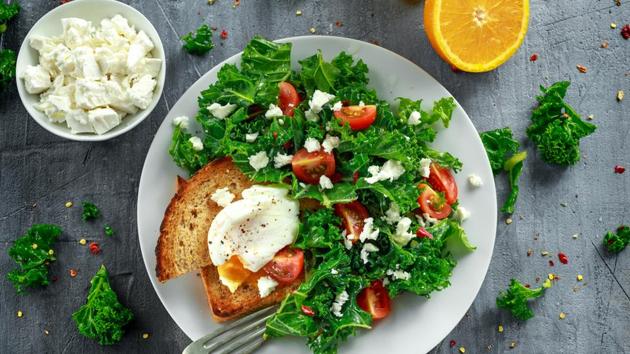 Also read: 10 foods you should never eat if you want weight loss and a healthy life
Here are 5 of the best herbs to add to your diet:
* Coriander: Coriander leaves have a distinct earthy flavour. When crushed, they are spicy and citrus in taste, You can eat them raw or add to cooked preparations. Their seeds can also be fried and added whole or crushed. The leaves are good accompaniments for salads and soups as well as curries and chicken dishes. Coriander is a good source of fibre, iron and magnesium as well as well as Vitamin C and K.
* Oregano: This herb is very popular in Mediterranean cooking. The leaves can be added to foods chopped or whole. You can use it to marinate meats or seafood as well as in salads and making spaghetti. Oregano can be used to treat respiratory tract disorders, gastric disorders and urinary tract disorders.
* Rosemary: This aromatic herb can be overpowering, so use judiciously. You can use sprigs while cooking carrot, or sweet potato. If you have access to dried rosemary, ensure you crush it. It can be added to meat preparations, pizza, potatoes and egg-based dishes. This herb improves digestion, boosts memory and prevents brain ageing.
* Mint: This herb is not just refreshing. It is also detoxifying, a palate cleanser and promotes digestion. It also adds flavour to sweet and savoury preparations and can be used with salads and pasta as well. You can grow it in a pot in your kitchen garden as well.
* Basil: Basil tastes peppery and is a great way to add flavour to pesto, dressings, soups and salads. It is rich in antioxidants and has anti-bacterial properties.
Follow @htlifeandstyle for more