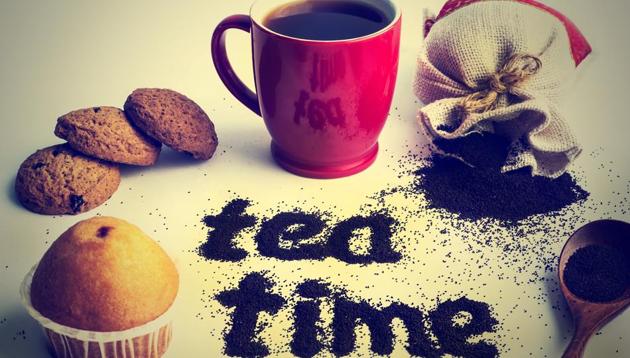 The art of making the perfect cuppa: Five tea brewing faux pas you need to avoid
For all those who can't start the day without drinking tea, here's an expert guide to ensure that you brew the perfect cup.
UPDATED ON MAY 03, 2018 10:50 AM IST
The thing with tea addicts is that many of them assume that they are all tea connoisseurs.And, more often than not, there are also customized recipes up a tea lover's sleeve. But, is there actually a way to distinguish between an arm chair chai expert and a brewing king? Tea expert Vikram Mittal and chef Nishant Choubey tell us how, while also giving us tips on tea brewing mistakes that one can avoid to get that perfect cup of steaming deliciousness.
1)When to pour boiling water: An amateur's mistake — pouring boiling water over tea. The recommended way, according to experts, is adding the tea leaves or tea bags after the water has been boiled and cooled a little. However, keep in mind that each tea is different and therefore requires different temperature of water while being brewed or steeped. For example, the ideal way to enjoy green tea is steeping it into not so hot water. Green tea will taste bitter if the water is really hot.
2)Squeezing the tea bag: If you are making tea without milk and squeezing the tea bag against the side of the cup or teapot, then your tea will taste bitter. However, if you are making tea with milk and the water and milk have been boiled together then you ought to steep the tea bag for longer period, for the flavour of tea to blossom.
3)Taking the lid off your teapot/cup: According to experts, for most teas, it's better to take the lid off your teapot or cup while steeping the tea. The reason for this is that it allows oxygen, which is essential for tea to reach its best flavour. It also prevents over-brewing of tea. However, this does not work for black tea.
4)Avoid using tap,microwaved or reheated water: Using tap water means there will be a chemical taste to your tea. Microwaved water brings a metallic taste to your tea. Reheated water has already lost oxygen, which means your tea will be flat. Besides, all of them are unhygienic. The water should be cold, fresh and filtered. Also, never reuse tea bags, it's unhealthy and unhygienic
5)When to add milk: Milk should be added after the water has been boiled and cooled along with tea leaves/tea bag. Try to keep the quantity of the milk less, if you want the flavour of the tea to be prominent. If the quantity of the milk is more, then it overpowers the flavour of the tea.
Topics
Close