It's clear that Leicester City players wanted Claudio Ranieri to go: Alan Shearer
Mar 03, 2017 05:43 PM IST
Alan Shearer believes that the body language of Leicester City players has made it quite clear that they wanted Claudio Ranieri to quit as manager.
In his heydays, Alan Shearer was once the costliest player in the world after Newcastle United broke bank to secure his services from Blackburn Rovers, the club he helped lift the Premier League title in 1994-95 season. Nearly 11 years since his retirement, that world record fee has now reduced to a modest transfer amount for footballers these days.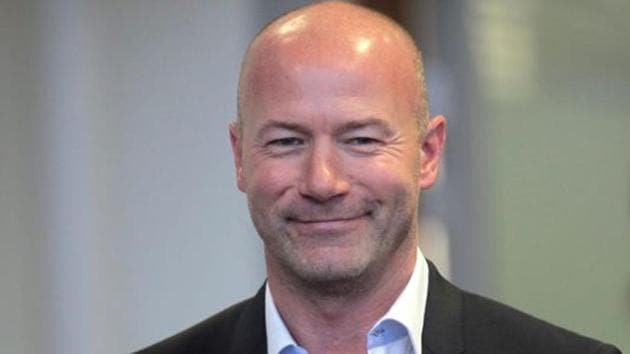 In a candid chat on the sidelines of The Football Movement, an event organised by India on Track in collaboration with the Premier League, Shearer spoke on how it hurts him to find footballers getting lured by lucrative wage deals, his thoughts on the ups and downs at Leicester and what he feels Newcastle need to do to regain the status they enjoyed during his time.
Excerpts:
Your former club Newcastle United is at the top of the league but in an inferior division. What do you think they need to do to turn things around?
At this moment of time they're on top of the championship. Hopefully they will be promoted to the Premier League. Then they need to invest and keep hold of the manager (Rafael Benitez) and let him do what he wants to do.
When you say they want to invest, do you feel it's justified to see the amount of cash splashed for young talents these days?
I didn't find it to be justified when someone paid £15 million for me in 1996. That was seen then as an outrageous sum of money and I don't think any player… I wasn't worth that then and… No player is worth the money that they pay now but that's where it is going and it's only going to get bigger, and continue to grow and that's the way football is.
Does it hurt you to see players like Oscar, who are around 24-25 years, switch to the Chinese Super League because of those hefty wages?
It surprises me... Because when someone's in their prime of their career and to choose (a second-rung league)… They are going over there for the money, there's no doubt about it. That's what people are going there for. Whether they go there for two or three years, it's to make as much money as they can. So, that does surprise me because you can also earn vast sums staying at the top European leagues.
You had a brief stint as a manager. Would you want to head back if say perhaps, Newcastle come calling?
No. I have no desire to get back into it. Never say never but I love what I'm doing. So I'd be very surprised.
How difficult is it to criticise a player as manager as compared to a pundit?
It's very difficult. Pundits become an easy job but (the job of) manager becomes more and more difficult. If it can happen to (Jose) Mourinho, what happened to him last season at Chelsea and he's one of the most successful managers in the world, it can happen to any manager.
Would you say the same in the case of Claudio Ranieri? What went wrong with Leicester City in your opinion?
Well they weren't working as hard! It's obvious, plain and obvious for everyone to see that they weren't working as hard as they had been doing last year. The hunger and the desire wasn't there this year. Everything fell for them last season. While other teams were in transition, they had every player have the season of his life. Everything fell into place but it wasn't a fluke. It wasn't luck. You can't be lucky over 38 games. You can be lucky over 4-5 games but not 38. So they deserved it last season but they weren't doing what they were doing last season. As in, they weren't working hard enough. Now it's clear for everyone to see. In the Liverpool game, on that night every player ran farther, they did more sprints and that tells you that they wanted the manager out.
You don't sound too positive about England. Even a little while back you said you were confident that they won't win the World Cup next year.
I hope I'm wrong! I hope they can win it. Well, I just don't see them having much improvement in a year's time till what happened last year in France. Because we are not producing enough top English talent as yet, and until that starts to improve, well, that might take a little while.
And is it also to do something with the managers?
First and foremost you need to look at the players. The players didn't perform last year. It's easy to blame a manager if you're a player but you've also got to look in the mirror and say 'could I have done better?' I'm sure the England players look in the mirror and say 'Yeah, I could've done better last summer.' It's so easy to blame the manager, but the players need to look at themselves too.
Where do you see yourself say 5-6 years down the line?
At the moment, yes, still a football pundit, yeah. Unless people have got fed up of me by then! Haha!
"Exciting news! Hindustan Times is now on WhatsApp Channels
Subscribe today by clicking the link and stay updated with the latest news!"
Click here!