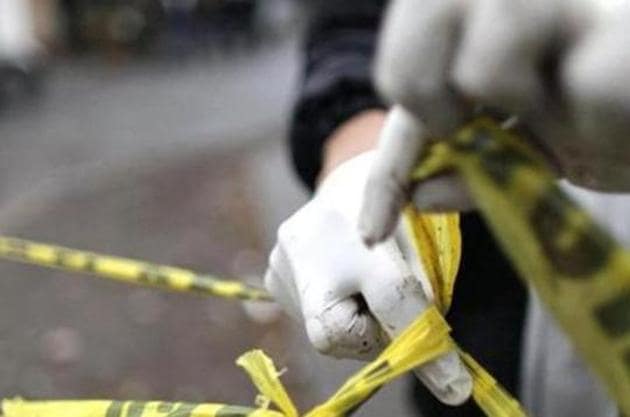 Gurgaon: Delhi gang war shadow on Palam Vihar murders
Fearing that they may be killed in their cells or while being escorted to courts for hearings, the gangsters lodged at Delhi's Tihar jail have sought to be shifted to Gurgaon's Bhondsi Jail
UPDATED ON MAY 01, 2017 11:06 PM IST
The murders in Palam Vihar and adjacent areas testify to the spillover of the fierce gang war that has broken out between gangs of Manjeet Mahal and the one led by Kapil Sangwan alias Nandu. While the major players and leaders are inside jails, the battle is being fought by foot soldiers such as Vikas Dalal, Rahul Dhankhar, and Deepak alias Dhaula, who have carried out various crimes at the behest of their gangs.
The three are associated with Manjeet Mahal gang and are known to scare off or eliminate rivals.
Police officers said that there were two reasons the criminals in Delhi were preferring Palam Vihar and adjacent areas to carry out crimes. Firstly, the likelihood of witnesses and getting caught in Gurgaon is less as compared to Najafgarh and Dwarka. And secondly, the gangsters want the cases registered in the city, as they want to be sent to Bhondsi jail instead of facing their enemies in Delhi's Tihar jail, said the police.
"Vikas Dalal is a key member of the Manjeet Mahal gang and has been carrying out crimes at his behest. Anshul's mother and brother were recently killed at the behest of the Nandu gang and he has carried out killings to take revenge. All these crimes are a fallout of the battle between Manjeet Mahal and Kapil Sangwan alias Nandu," said Inspector Sajjan Singh, in charge, crime branch Palam Vihar.
Read I Gurgaon: Mother of murder accused shot dead, police suspect gang rivalry
While Anshul Dhankhar was arrested by Himachal police during a routine checking at Sunder Nagar, Dalal who was accompanying him, managed to flee the spot and is hiding somewhere in Himachal, sources said.
To avenge the murder of his mother and brother, Anshul killed Naresh Alias Fauji in March 2017. In the same month, the Anshul accompanied by Vikas Dalal and others had attempted to kill Pramod Dalal. In February, Anshul, along with his associates, killed Dinesh alias Mangu at Chhawla bus stand.
Sources, meanwhile, said that as a number of hardened criminals from both sides were housed in Tihar jail, there was apprehension among them that they could be killed in custody or during court hearing, as was evidenced by the recent murder of gangster Vikas Dhurmut at Rohini court while being escorted by Haryana police personnel.
Sensing danger during such long transit, gangster Kapil Sangwan alias Nandu, who is in Tihar jail and was in a Gurgaon court last week for a hearing, is said to have stated his preference for being shifted to Bhondsi jail where Mahal is lodged. "The gangsters feel Bhondsi is safer as compared to Delhi's Tihar jail and want to be shifted there," said an official who did not want to be named.
Sumit Kuhar, DCP (crime), however, maintained that they would keep a check on the activities of these gangs so that they did not proliferate in Gurgaon. "The setting up of a new police station at Bajghera will definitely improve the situation as more personnel will be available for policing," he said.
Close