Gurgaon: GMDA bill gets Assembly nod, to become law soon
The authority will develop 54% of Gurgaon district into a metropolitan area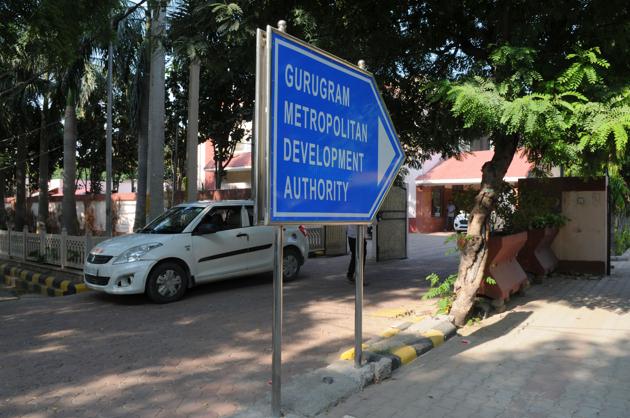 Updated on Oct 25, 2017 10:51 PM IST
A year after Haryana chief minister Manohar Lal Khattar announced formation of Gurugram metropolitan development authority (GDA), the state Assembly on Wednesday passed the GMDA bill 2017 paving the way for it to become an Act.
The Bill was approved by the Haryana cabinet in April and was tabled in the special session of the state assembly that commenced on Monday. A total of seven bills were passed on the concluding day of three-day session on Wednesday. They will be sent to the Governor for a final nod to make them laws.
"The GMDA Bill 2017 was passed to carry forward a vision for the continued, sustained and balanced growth of the Gurugram Metropolitan Area through quality of life and reasonable standard of living to residents. It would also provide integrated and coordinated planning, infrastructure development and assure provision of urban amenities, mobility management, sustainable management of the urban environment and social, economical and industrial development," said an official spokesperson of the state government.
The bill approved by the Cabinet on April 18 was to be tabled earlier in a special session of state Assembly on May 4, but was delayed due to some official reasons.
The Haryana cabinet had on June 1 approved the GMDA Ordinance, 2017 after which the Gurugram Metropolitan Area was notified on August 14.
A day later, on August 15, CM Khattar announced that senior IAS officer Anand Mohan Sharan will have the additional charge as the chief executive officer of the GMDA, while MCG commissioner V Umashankar was appointed additional CEO.
Read I Gurgaon: Nominations now open for residents' council of GMDA
The authority will cover 54% of Gurgaon district that would be developed as metropolitan area and it is likely to be extended up to 70%, said officials privy to formation of the authority.
"The progress in formation of the authority had slowed, but this is welcome news. We hope it is going to spur sustainable growth in Gurgaon. The city will no longer be remote-controlled from Chandigarh and will take a big step towards empowerment," Shubhra Puri, founder of Gurgaon First, a social front taking up issues in Gurgaon, said.
Close Story