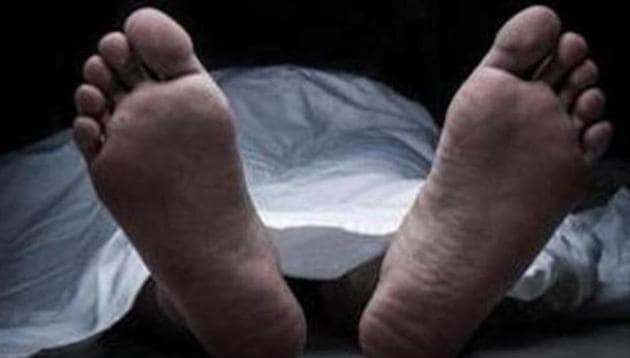 Man found beaten to death in Bilaspur near Gurgaon
Police said the man worked as casual labour and had gone to Bilaspur to look for work
UPDATED ON DEC 26, 2016 07:23 PM IST
A 43-year-old man was found dead in a village in Bilaspur, 25 kms from Gurgaon, where he had gone to find a day's work, police said on Monday. The man, who they said worked as casual labour, died due to excessive bleeding from injuries to his head.
According to the police, Sunil, of Ghoshgarh village in Bilaspur, had gone to find work in neighbouring Jamalpur village on Sunday. Police was informed through a call to the control room at 5pm on Sunday that some men had fought near a bank in the village. When police from Bilaspur station reached the spot, they found a bloodied Sunil lying on the ground. He died before they could take him to a hospital, police said.
"He smelt of alcohol and his head was bleeding when we reached. Prima facie it seemed he was beaten to death with sticks," said sub-inspector Dharam Singh, the investigating officer. Sunil is survived by a son, a daughter and an estranged wife.
Police said he was an alcoholic whose wife had deserted him a few months ago, due to which he was distressed. Based on his family's complaint, a case of murder was filed against unknown persons after a post-mortem exam confirmed that he had died due to excessive bleeding.
"We handed over the body to the family and are investigating the case," Singh added.
According to police records, over 105 people were killed in Gurgaon till Monday this year, as against 94 murders last year.
On December 8, police had arrested a man, identified as Umesh, for allegedly getting his cousin, Satbir Singh Yadav, killed in connivance with alleged gangster Kaushal, who is wanted by the police. According to the police, Yadav, a 45-year-old property dealer, was killed in his house in Birhera village in Farukhnagar on November 30 as he had refused to sell a plot to Kaushal through Umesh.
Close