Mayfield Garden in Gurgaon to get commercial electricity connections soon
Permission for some commercial electricity connections has been arranged by the DHBVN, but many are still left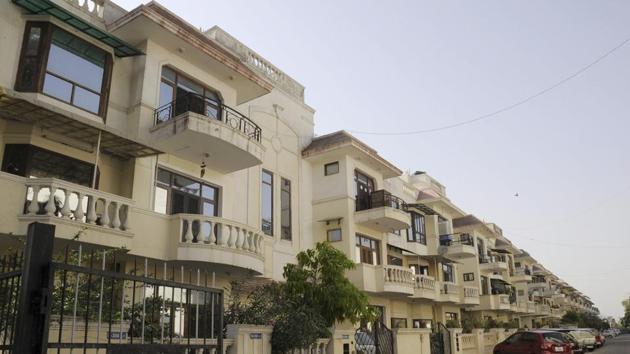 Updated on Mar 19, 2017 11:34 PM IST
Almost two months after a Haryana government direction in this regard, the Dakshin Haryana Bijli Vitran Nigam (DHBVN) has started providing commercial electricity connections at Mayfield Garden's sectors 49 and 50.
A senior DHBVN official said that permission has been granted for four out of the 21 commercial connections to be set up. Permission for the rest will follow soon, the official added.
Read more: Gurgaon: Power connection for all of Mayfield's commercial units
"There is a long process of approval and it takes time. Some approvals have been granted. We are on the job to get permissions for all commercial connections and hope the work will be done in another one and a half months," said Manoj Yadav, executive engineer, DHBVN.
Domestic and commercial electricity connections in Mayfield Garden have been a long-pending issue that has been stuck in various courts.
Spread over 327 acres across sectors 47, 50, 51, 52 and 57, Mayfield Garden has a population of 30,000 and is home to 25 schools, two hospitals, and six commercial complexes apart from a community centre, club, and health centre. These commercial units are dependent on generator sets for power back up.
"It is good sign that finally the power discom has started giving electricity connections to all commercial establishments. We have been told that work on all these connections will be completed by April-end," said Ajay Shokeen, assistant general manager (AGM), Mayfield Project.
Earlier in January, the Haryana government had ordered DHBVN to provide power connections to all commercial establishments. The order came after a letter received from the Centre in this regard.
Mayfield Garden's total electricity consumption is estimated 50 MW, up from 2.5MW demand in 2004-05.
"In the past 15 years, population grew and so did the electricity demand. However, electricity infrastructure such as the number of transformers, sub-stations or feeders etc were not updated accordingly. DHBVN and the developer locked horns over it and the matter ended in court. The courts recently ordered DHBVN to provide domestic power connections. Following this, owners of schools and hospitals moved the Haryana government through some MPs at the Centre for commercial connections," DC Yadav, former RWA president, Mayfield Garden.
Close Story
Personalise your news feed. Follow trending topics