The toxins in your favourite Goa seafood you had no idea existed
Feb 18, 2016 06:33 PM IST
Before we even begin: We don't wish to scare all you lovers of Goa seafood.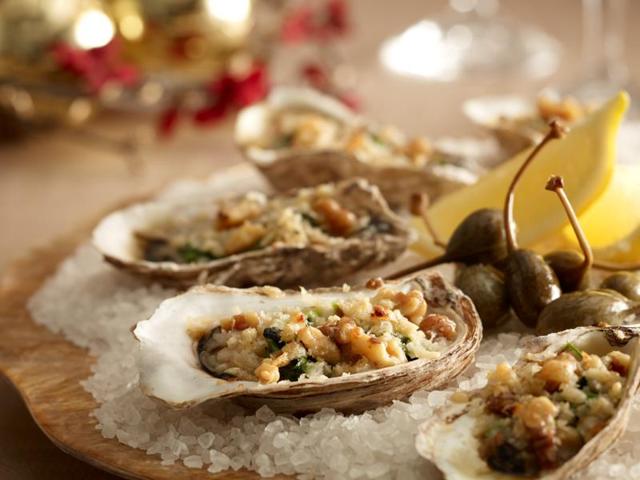 That out of the way, we think you should know that traces of cadmium, a chemical found in car batteries and used in the nuclear fission processes, are showing up in edible salt-water oysters in Goa, a tourism-oriented coastal state known for its beaches as much as its seafood.
Cadmium is toxic, carcinogenic and teratogenic (ability to impede development of an embryo or foetus) and has a tendency to accumulate in one's lungs and kidneys over time. Therefore, its presence in the popularly consumed shellfish could have ominous repercussions for oyster lovers, both locals as well as tourists who like biting into the fleshy shellfish.
Read: Everything you wanted to know about seafood
Research conducted by the Goa-based National Institute of Oceanography (NIO) has found an alarmingly high level of cadmium, in some instances up to five times the permissible level, in oysters harvested at the Zuari river mouth, one of the most popular sources of salt-water oysters, which are regarded as a local delicacy.
While the acceptable level of cadmium (symbol Cd) according to the US government regulations is two milligrams per kilogram in oysters, samples collected by a research team of the central government-run research institute shows varying levels from 3.2 milligrams per kilogram up to a dangerous 11.8 milligrams per kilogram.
"Our study shows that cadmium levels in oysters samples sourced from the Zuari bay are between 3.2 mg per kg to 11.8 mg per kg," Parthasarthi Chakraborty, a lead researcher at NIO, told IANS.
In summer, when oysters are harvested the most from their brackish habitats, the fleshy sea food is a sought after delicacy. While smaller oysters are curried along with spices, coconut and onion, the rarer large oysters are mostly served fried and fetch a premium price.
But given the level of cadmium found in the shellfish sourced from Chicalim village near the Zuari river mouth, located 25 km from Panaji, and other riverine villages in the vicinity, the oyster's status as an item of culinary fetish is clearly in peril.
According to Chakraborty, the accumulation of cadmium in oyster flesh is directly linked to bio-availability. Oysters like other shellfish have unique filter-feeding ability, in the sense it takes in water through its gills, which then filters it for nutrients like suspended fragments of plankton, while automatically draining out the rest of the water.
Read: Now, foodies want seafood Upma
"Such unstable Cadmium complexes have higher bio-availability, which in turn makes it more possible to accumulate in the flesh of the oysters," Chakraborty further said, adding that the NIO research team was yet to establish the exact source of cadmium found in the oyster samples studied by them.
But the next bit of research being carried out by Chakraborty's team on the same subject could hold some hope.
The scientist said his research team is in the process of establishing whether there is a particular time of year when oysters sourced from the Zuari bay could be safe to eat and whether the cadmium content in oysters varies with seasonal changes.
"We are awaiting the results of the study," the scientist said.
The oyster scare comes even as Goa is battling a fish famine, largely caused by over-fishing to meet the increasing demand for seafood propelled by the tourism industry.
Follow @htlifeandstyle for more.