Over 50% of India's adolescents suffer from anaemia
Experts say anaemia is a major health issue among the adolescents of the country.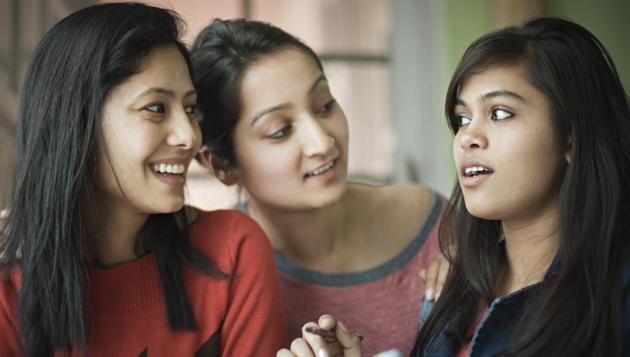 Published on Oct 27, 2017 11:07 AM IST
Anaemia is one of the biggest problems among country's adolescents, with more than 50% suffering from the disease caused by the shortage of mineral iron in the body, experts have said.
The world is home to 1.2 billion adolescents and India has the largest population of adolescents in the world – 253 million – and every fifth adolescent in the world is an Indian and every second adolescent an Asian.
"Adolescence is a critical life stage when investments made in nutrition, quality education and physical and mental health can offer profound dividends in adult life," president of the International Association for Adolescent Health (IAAH) Dr Susan Sawyer said in Delhi.
Dr Sawyer was speaking at the inaugural ceremony of the three-day World Congress on Adolescent Health that will start on Friday.
Adolescence, which begins with puberty and continues till the mid-twenties when brain maturation finishes, is a period that encapsulates major changes related to critical life events, such as moving from education to employment, and the formation of new relationships, families and parenting.
People suffering from anaemia lack enough healthy red blood cells to carry oxygen throughout the body. And fewer healthy red blood cells could mean less oxygen travelling to the brain and may result in cognitive decline. It can be caused by several conditions, including kidney disease and nutritional deficiencies.
"Anaemia was a bigger challenge though we often speak of non-communicable diseases which need to be dealt with urgency," Dr Vinod Paul, member of NITI Aayog, said.
"If India had to benefit from the demographic dividend, it is important to invest in adolescent health," he added.
Among the major challenges, Paul said, there was a dearth of quality data on adolescents and implementing the ambitious adolescent health programme on the ground was equally tough.
"The government is in the process of putting in place dedicated, preventive and promotive strategies in schools to make India anaemia-free," newly-appointed health secretary Preeti Sudan said.
"We need to consolidate clinical and public health initiatives for the well-being of adolescents. Various programmes being run by different ministries for adolescents need to be integrated for better outcomes," she said.
The World Congress is the biggest global event in adolescent health held once every four years by the International Association for Adolescent Health. It is being held in India for the first time.
Close Story
Personalise your news feed. Follow trending topics