Swine flu death toll nearing 200
May 05, 2017 05:48 PM IST
India is seeing such high number of swine flu deaths first time since the 2009 pandemic situation.
New Delhi/Nagpur/Mumbai: The country seems to be in the grip of influenza A (H1N1) also known as swine flu, with the viral infection killing close to 200 people across India since January 2017.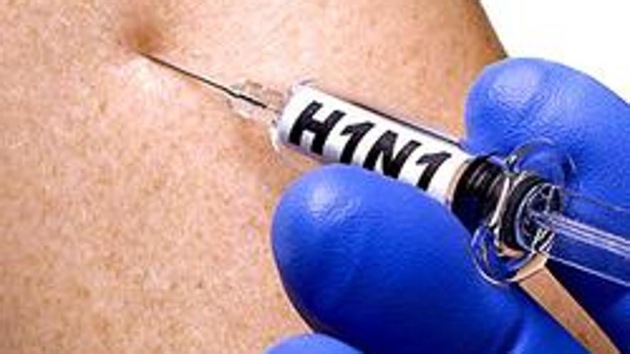 Nearly 7,000 people were infected with the virus.
The recent deaths have been reported from Nagpur on Thursday evening of two suspected swine flu cases, who were undertaking treatment at a local government-run medical college and hospital.
According to the hospital sources, the two were Anjum Syeed (42) of Tajbagh and Dhanpal Thakre (38) of Durganagar, Nagpur. Three more suspected swine flu patients, including a seven-year old girl, are undergoing treatment at the hospital, sources said.
The health department of Nagpur Municipal Corporation informed that as many as 45 patients were detected with swine flu virus this year in Nagpur city and they were treated with best available medicines and care.
In Nagpur division, as many as 81 patients detected with swine flu virus since January this year and of them 19 died with the symptoms, sources further said. Nagpur division consists of Nagpur, Bhandara, Gondia, Chandrapur, Wardha and Gadchiroli district.
According to the reports, 127 people have died in Maharashtra alone.
Mumbai reported its first death due to swine, after an 18-month-old boy from Worli succumbed to the viral infection on April 28.
The boy had started showing symptoms such as vomiting and fever since April 11.
The Mumbai civic body sent letters to both public and private hospitals to be vigilant of H1N1 cases.
Swine-flu related deaths in other parts of Maharashtra are on steady rise, compared to last year, according to data by the state epidemiology department, with most cases reported in Pune, Nashik, Sholapur and Aurangabad.
The south Indian states of Kerala, Karnataka, Tamil Nadu, Andhra Pradesh and Telangana have also reported cases in large numbers since January this year.
Apart from the spell of untimely rain that brought down the temperature, experts attribute the swine flu outbreak also to the new strain that was identified in the country.
Researchers at the Indian Council of Medical Research's (ICMR) National Institute of Virology (NIV) in Pune earlier this year isolated a new strain called the Michigan strain as part of the on-going H1N1 surveillance.
"It is not really a mutation but a new strain called the Michigan strain that was isolated from samples in Maharashtra," said Dr Soumya Swaminathan, director-general ICMR.
The strain that has been known to circulate in India since H1N1 pandemic 2009 is the California strain; and it is the first times since 2009 that a new strain has been identified in the country.
"We will probably recommend a new vaccine for this flu season as what we are using currently may be ineffective against the new strain," said Dr Swaminathan.