18-month-old boy is Mumbai's first swine flu victim in 2017
Hindustan Times |
, Mumbai
Aayushi Pratap
Jun 16, 2017 09:51 AM IST
In the past four months, the virus has claimed 127 lives, with most cases reported in Pune, Nashik, Sholapur and Aurangabad
The first swine flu death of the year was reported by the civic body, after an 18-month-old boy from Worli succumbed to the viral infection on April 28. Public health officials, however, said there is was no reason to panic.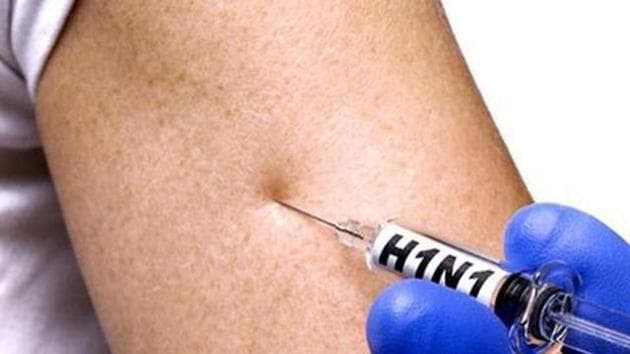 A total of 21 swine flu cases have been reported by the civic body between January and April this year as compared to only one case in the same period last year.
The boy had started showing symptoms such as vomiting and fever since April 11. He was later admitted to Dawood Hospital in Byculla on April 18. Soon after, his condition worsened and he became breathless and was taken to Noor Hospital, Kurla for further treatment.
On April 25, he was shifted to the civic-run Kasturba Hospital where he was put on a ventilator and started on anti-H1N1 medication Tamiflu, but did not survive.
Dr Padmaja Keskar, city's executive health officer, said diagnosing swine flu in children is difficult. "The child was admitted to two private hospitals before he was brought to Kasturba. Unlike adults, children cannot voice their problems, which makes it difficult to make the diagnosis," she said.
The civic body has already sent letters to both public and private hospitals to be vigilant of H1N1 cases. After the death was reported, around 765 houses in the patient's vicinity were surveyed by the civic body.
Meanwhile, swine-flu related deaths in other parts of Maharashtra are on steady rise, compared to last year, according to data by the state epidemiology department. In the past four months, the virus has claimed 127 lives, with most cases reported in Pune, Nashik, Sholapur and Aurangabad.
Experts said fluctuations in temperatures and the wearing off of vaccines could be reasons for the spurt. "As a precaution, we have intensified screening and surveillance for all viral infections and are vaccinating high-risk groups, such as diabetics and people with high blood pressure," Dr Pradeep Awate , head, state epidemiology department.
Read | 100 swine flu deaths in Maharashtra already this year