First Aquaman reactions swim online, compare it to early Marvel movies
Aug 28, 2018 03:57 PM IST
First reactions to DC's upcoming Aquaman movie have found their way online - and they're mixed, with some comparing the film to a mediocre Marvel movie.
Warner Bros and DC's upcoming superhero movie, Aquaman, was test screened recently, and several online portals have collated some reactions. While attendees aren't allowed to discuss what they've seen, some reporters have said that the film didn't blow anyone away, but was mostly enjoyable.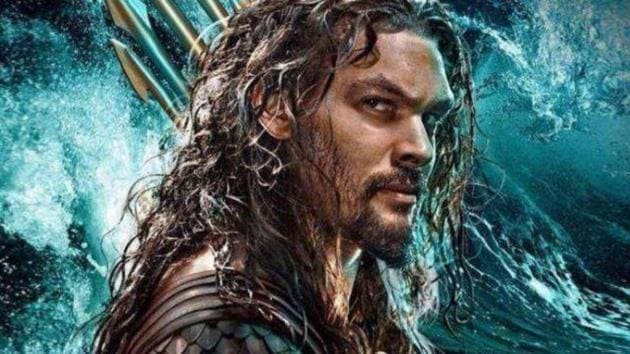 Collider's Steve Weintraub in a tweet wrote that an 'upcoming superhero movie test screened last night in the San Fernando Valley' and that he'd 'heard good things'. Another fan site reporter wrote, "I hear it's good (not great) and that's all we can hope for in the end. I'll take it." He also said that the film was being compared to Thor: The Dark World - one of the least respected films out of the Marvel Cinematic Universe. But, he continued, "I haven't heard anything negative."
One more online contributor said, "Aquaman is a phase 1 MCU film through and through, so if you liked those you'll love it, if you didn't you probably won't get much enjoyment out of Aquaman."
It's worth keeping in mind that the version screened for audiences is still a very early cut of the film, with much room for change.
Test screenings are held by most major studios to gauge an audience's reaction to films, usually a few months away from release and with enough time for the filmmaker to take audience feedback into account and make necessary changes. Warner famously revamped Suicide Squad after test screenings revealed that the audience was expecting a more lighthearted film than what director David Ayer had presented.
Audiences at these screenings are randomly assembled, and sworn to secrecy. While many directors don't value this process, many of them - especially those working in the studio system - have no option but to comply with whatever changes are recommended.
Warner Bros' DC slate is currently in a state of flux, with a new executive on board to shepherd the films away from the poorly received Batman v Superman, Suicide Squad and Justice League. They currently have almost a dozen films in the pipeline, with Shazam!, Wonder Woman 1984 and an alternate Joker film up next. Initial plans that built from director Zack Snyder's films have all but been wiped clean.
Aquaman, directed by James Wan and starring Jason Momoa, Amber Heard, Patrick Wilson, Nicole Kidman and others, will arrive in theatres in December.
Follow @htshowbiz for more