Matt Reeves confirmed to direct Batman, but will Ben Affleck be recast?
Matt Reeves confirms that he will replace Ben Affleck as director of Warner Bros. solo Batman movie.
hollywood
Updated: Feb 24, 2017 08:29 IST
In a plot that could put rom-coms to shame, Warner Bros. got Matt Reeves to direct the upcoming Batman movie, lost him, and then won him back.
Over a span of just two weeks, Reeves, who's best known for directing Cloverfield and two Planet of the Apes movies, was being courted to take over from Ben Affleck on the superhero movie, only for negotiations to sour, and then for him to sign on anyway.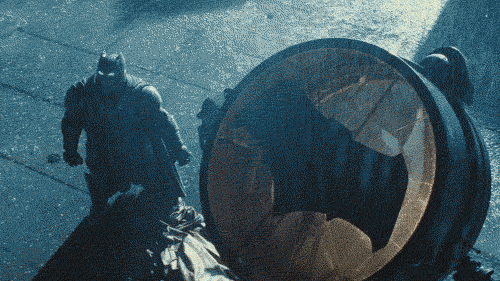 The trouble began when Ben Affleck dropped out of directing the film on Janurary 31 after weeks of speculations because he could not perform "both jobs to the level they require."
On February 11, it was announced that Reeves was in negotiations to take over. By February 18, it was reported that Reeves had dropped out because a deal could not be struck. Ridley Scott and Fede Alvarez were kept on the backburner.
Late Thursday, Reeves released a statement confirming that he had in fact signed on. "I have loved the Batman story since I was a child. He is such an iconic and compelling character, and one that resonates with me deeply. I am incredibly honoured and excited to be working with Warner Bros. to bring an epic and emotional new take on the Caped Crusader to the big screen," he said.
Warner Bros chief content officer echoed Reeves' excitement in his statement: "We are thrilled to have Matt Reeves taking the helm of Batman, the crown jewel of our DC slate. Matt's deep roots in genre films and his evolution into an emotional world-building director make him the perfect filmmaker to guide the Dark Knight through this next journey."
Interestingly, none of these statements mention star Ben Affleck at all. Collider is reporting that the official press release by WB also makes no mention of Affleck, who was rumoured to be having apprehensions about playing the character.
But the last official word from him came in the form of his first statement in which he reassured fans that he "was still in this" and "extremely committed to this project." Affleck will reprise his role as the Dark Knight for November's Justice League.
Follow @htshowbiz for more
First Published: Feb 24, 2017 08:25 IST