Rahul has failed to take advantage of disastrous campaigning of BJP
Updated on May 11, 2014 11:35 PM IST
Taking off from the weak ground on which Rahul seems to be, it is a mystery as to how he failed to take advantage of the disastrous campaigning of the BJP, writes Uddalok Bhattacharya.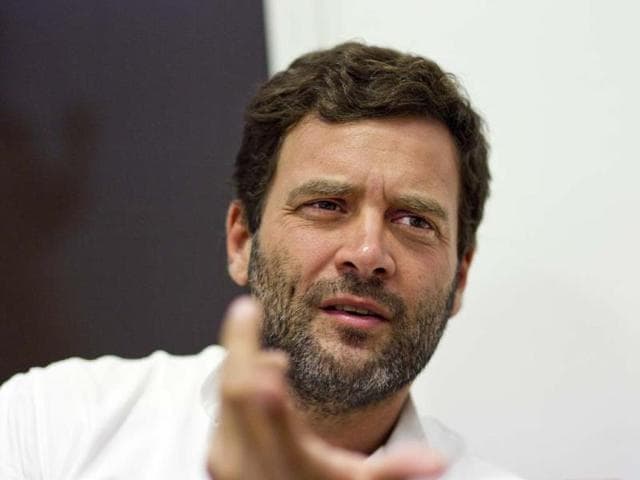 Condorcet, the 18th century French philosopher of the Enlightenment, had said something that would be pleasing to any young person: Each generation is necessarily better than its previous one. Why so? Because they are able to start out from a position that their forebears struggled to achieve, and then march on. One thing to notice here is that he was talking of societies. Generations in a societal sense are one thing, those in families another.
However, if we take the Gandhi family of the Congress, we can still take the help of Condorcet because a political leader is not just an individual, she or he is the embodiment of a mass of humanity.
It was for this reason that Jawaharlal Nehru could pursue his own course with the people both by literally walking into a crowd of people and softening their hard feelings, and also ignoring them when he found them hooting "Nehruji ki jai" on a day when they, in his view, were supposed to be busy with work.
Indian history has vindicated the run from Nehru to Rajiv Gandhi. India still remains united, and stands tall in the comity of nations. So Rahul is particularly disadvantaged here because he has to justify the legacy and broaden it.
And it is sad that he is now exposed to criticism similar to the one that his father, Rajiv Gandhi, faced. (I am sorry, but this seems to be a natural comparison. Why must Rahul always be compared to someone in his family? If the Gandhis made mistakes, so did many others of various parties. Why can't there be freer comparisons rather than localised ones?) And — criticising Rahul is easy now. It wasn't so on May 16, 2009.
However, taking off from the weak ground on which Rahul seems to be, it is a mystery as to how he failed to take advantage of the disastrous campaigning of the BJP. If Narendra Modi, the BJP's PM candidate, is trumpeting his Gujarat 'model', Rahul could have replied, given his grounding in development studies, by posing the question: Pray what is it? Does anyone know?
How does he plan to make it (assuming such a thing exists) applicable elsewhere? In other words, ask for solid details. When Modi asked the Maoists to make the soil 'green' and not 'red', he could have been taken on with the question of what his, or Chhattisgarh chief minister Raman Singh's, thoughts on the subject were.
Modi has not gone beyond one-liners, and Rahul did no better. Why? Simply because, like the party, the method and style of politics too have come to him as an inheritance, though not straight his family. Rahul had the liberty to choose the gun to shoot with. Instead he raced ahead with vacuous counter-charges.
It is said that Indira Gandhi thought Priyanka Gandhi to be "more political" than her brother. (Sounds astounding because one was 14 and the other 12 when the former PM died.) Myths rolled and the Gandhi family chose to ride them, though the Congress strategy did not quite square with what Indira Gandhi thought.

Perhaps being aware of her limitations, Priyanka has almost articulated that she is concerned with little apart from the Congress' house-keeping matters. Constantly invoking the name of her father and grandmother can work well once, as it did in 1999. But everything has its time.

The redoubtable Enoch Powell, who missed British prime ministership in 1970 because of a supposed 'hate speech' against the people of the Indian subcontinent in 1968 (read it; hardly 'hate'), had this to say: "All political lives, unless they are cut off in midstream at a happy juncture, end in failure…" Powell wanted it that way, because it is by counting what a politician can't achieve that a nation advances. Rahul hasn't reached the stage where he has to take Powell very seriously. But Condorcet he should.