India grounds Boeing 737-Max planes, govt-airlines meet underway
On Sunday, a 737 MAX 8 aircraft operated by Ethiopian Airlines crashed near Addis Ababa killing 157 people, including four Indians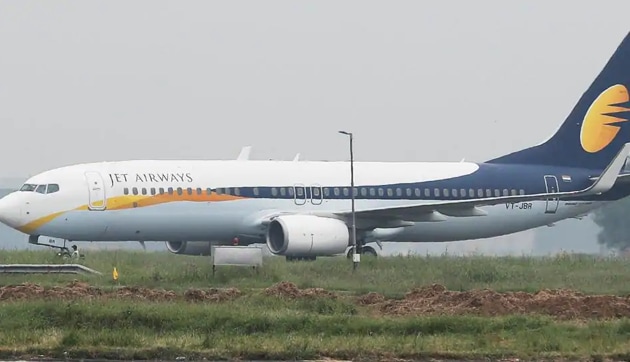 Updated on Apr 22, 2020 01:39 AM IST
A meeting between the civil aviation ministry and airlines is underway after the government decided to ground Boeing 737-Max planes. The meeting is likely to discuss if the Boeing 737-Max aircraft are to fly back to India or go to maintenance facility for parking.
The Directorate General of Civil Aviation (DGCA) has banned Boeing 737-Max planes from the Indian airspace. A statement by DGCA said, "Additionally no B737 Max aircraft will be allowed to enter or transit the Indian airspace effective 1600hrs Indian time or 1030 UTC."
It further said that the timeline was to cater to situations where aircraft can be positioned at maintenance facilities and international flights can reach their destinations.
Early on Wednesday morning, the DGCA issued a 4pm deadline for all Boeing 737 Max 8 aircraft in India to be grounded. The move comes days after a similar aircraft of an Ethiopian airlines crashed killing 157 people.
The time frame has been set to cater to situations where aircraft are to fly back to India or go to maintenance facility for parking, a DGCA official said.
India had on Tuesday announced the grounding of all Boeing 737 Max 8 planes with the Ministry of Civil Aviation tweeting: "DGCA has taken the decision to ground the Boeing 737-MAX planes immediately. These planes will be grounded till appropriate modifications and safety measures are undertaken to ensure their safe operations."
As always, passenger safety remains our top priority. We continue to consult closely with regulators around the world, airlines, and aircraft manufacturers to ensure passenger safety, the ministry added.
Jet Airways has five of these aircraft on its fleet and SpiceJet 12.
According to Jet airways, all its 737-800 MAX aircraft are grounded as the airline negotiates a financial crunch.
"Jet Airways has five B737 MAX in its fleet but is currently not flying any of these aircraft. The airline is in contact with the manufacturer and the regulator in context of this development, and remains committed to implementing all directives or advisories that may be published by those authorized," said a spokesperson for Jet airways.
SpiceJet did not comment on the matter.
..
Close Story