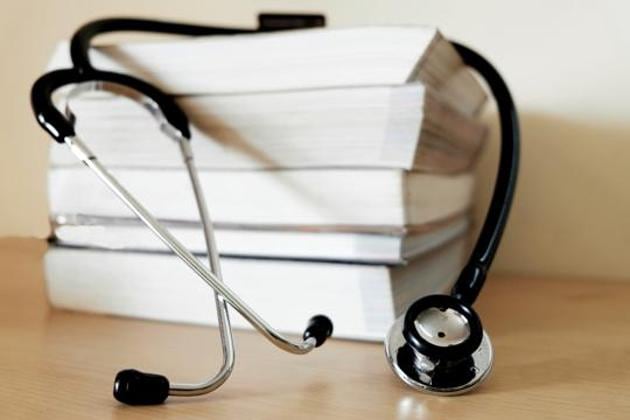 All medical colleges must have postgraduate courses in 3 years: Govt
Colleges that fail to do this will lose their recognition.
UPDATED ON APR 04, 2018 11:57 PM IST
To meet the severe shortage of specialist doctors in India, all existing medical colleges will have to start post-graduate (PG) courses from the 2020-21 academic year, and new ones within three years of receiving recognition to run undergraduate (UG) courses.
The move is expected to add around 10,000 post-graduate seats over the next four years.
Colleges that fail to do this will lose their recognition. The norms are part of the ministry of health and family welfare's amendments to the Medical Council of India's (MCI) post-graduate medical education regulations (PGMER) 2000 that will be notified on Thursday.
India has about 38,000 post- graduate seats for about 68,000 MBBS graduates who come out of medical college every year.
The regulations will apply to both private and government medical colleges.
"There are several medical colleges running only undergraduate courses and wasting valuable resources. It is more prudent to make use of the existing infrastructure than invest in building expensive new colleges," said a senior health ministry official on condition of anonymity.
According to the health ministry's estimates, it costs up to ?4 crore to create a seat in a new medical college, while it costs just about Rs 1.2 crore to do so in an existing institute.
Colleges will have to apply to start offering post- graduate programmes, following which the MCI will inspect them. . The colleges need to pass the inspection within three attempts to retain recognition.
"This is to ensure colleges start PG courses. People have a knack for circumventing rules so we have ensured they have no option but to start PG courses," the official added.
In an effort to increase seats, the ministry had revised the teacher-student ratio in government medical colleges in 2017, with the benefit now extending to private colleges also. The revised norms permit one professor to have three students under him and one associate professor to have two students, up from the 1:2 ratio for professors and their students, and 1:1 for associate professors.
"This will also give us more PG seats but colleges will have to apply for new seats. There will be proper inspection and the seats will increase for 2019-20 academic session," the health ministry official said.
Experts welcomed the move but warned that monitoring the quality of doctors produced is equally imperative.
"Increasing PG seats is necessary because many students don't take up medicine, thinking there is only a 50% chance of their doing PG. But the government must ensure that the quality of training is not compromised," said Dr KK Talwar, former chairperson, MCI, and former director, Postgraduate Institute of Medical Education and Research, Chandigarh.
Close