Asean flavour in Padma awards: 16 foreigners conferred India's highest civilian honours
Updated on Jan 25, 2018 11:44 PM IST
Besides the Asean, one person each from Russia,US, Saudi Arabia, Japan, Tajikistan and Nepal were also given Padma Shri awards.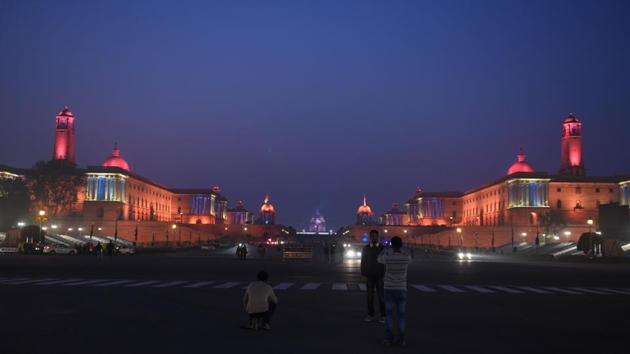 Prominent citizens from each of the 10 Asean members are among the 16 foreigners who will be awarded the prestigious Padma Shri awards this year on January 26.
Heads of states and governments of the Association of Southeast Asian Nations (Asean) members are currently visiting India for the Indo-Asean summit and will attend the Republic Day functions.
The awards, considered one of the highest civilian recognitions in the country, are conferred in three categories — the Padma Vibhushan, Padma Bhushan and Padma Shri.
The ministry of home affairs said this year, President Ram Nath Kovind had approved conferment of 85 Padma awards that included three Padma Vibhushan, nine Padma Bhushan and 73 Padma Shri.
While music maestro Illaiyaraja from Tamil Nadu and Hindustani classical singer Ghulam Mustafa Khan from Maharashtra were awarded the Padma Vibhushan for their contribution to art, writer Parameswaran Parameswaran was conferred the award for his work in the field of literature and education.
Billiards player Pankaj Advani and former India captain Mahendra Singh Dhoni were among those awarded the Padma Bhushan.
Others given the recognition were Philipose Mar Chrysostom for his work in spiritualism, late Russian diplomat Alexander Kadakin, Ramachandran Nagaswamy for archaeology, US citizen Ved Prakash Nanda for his work in literature and education, Laxman Pai for art and both Arvind Parikh and Sharda Sinha for music. Among the 73 personalities awarded the Padmi Shri, 16 were from abroad, including 10 from Asean members.
Besides the Asean, one person each from Russia,United States of America, Saudi Arabia, Japan, Tajikistan and Nepal were also given the Padma Shri awards.
A senior home ministry official said after the government officially invited nominations and recommendations for the awards on its online portal padmaawards.gov.in, they received a total of 35,000 applications.
Maharashtra topped the list of Padma awards with 11 of its citizens being awarded this year, followed by Karnatka with nine and Tamil Nadu with six.
Five personalities from West Bengal received the Padma Shri as well. Fourteen of the awardees are women and three posthumous awards were also given, MHA said.
The awards this year also recognised the unsung heroes who worked for the socially and economically challenged communities. Individuals working in the tribal areas of India too have been given the honour.