BJP leader says could have dragged Mamata by her hair, Trinamool fumes
Bengal BJP chief said "we could have thrown" Mamata Banerjee out of Delhi, grabbing her hair, during her protest against the ban on 500 and 1000 notes.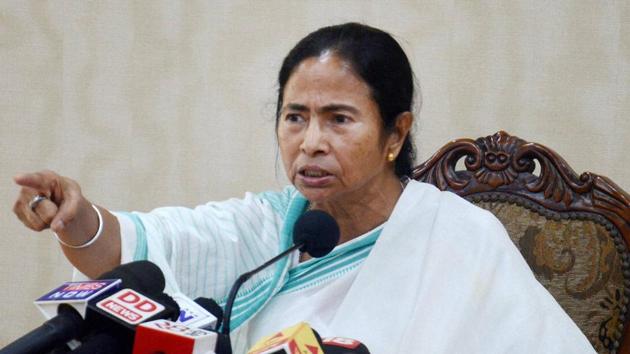 Updated on Dec 12, 2016 05:10 PM IST
By Agencies
, Kolkata/new Delhi
West Bengal's ruling Trinamool Congress has slammed state BJP chief Dilip Ghosh for saying "we could have thrown" chief minister Mamata Banerjee out of Delhi "by grabbing her hair" while she was protesting against the demonetisation of Rs 500 and Rs 1000 notes.
Ghosh has said Banerjee had lost her mind after the demonetisation drive and that was the reason behind her recent visits to Delhi and Patna.
The Trinamool Congress later attacked Ghosh for making "deeply dangerous" and "abusive" personal remarks against Banerjee.
In a statement, party spokesperson Derek O'Brien said Ghosh's utterances mark a "new low in politics". He alleged that the BJP is "desperate" to silence the Opposition.
"The BJP cannot fight Mamata Banerjee on policy, good governance and her principled stand on demonetisation on behalf of millions who are affected," read the statement by O'Brien on their official website.
"The BJP is desperate to silence the voice of the opposition. So, how low do they stoop? The Bengal BJP President spews deeply dangerous, threatening, abusive and completely false personal statements against her. A new low in politics," it read.
Speaking on the same lines, Trinamool secretary general Partha Chatterjee said the party is not taking Ghosh's comments lightly.
"The language, which has been used against our respected Chief Minister and party chief, the distasteful comments that were uttered, we are not taking it lightly.
"Actually, they want to raise their standing before (Prime Minister Narendra) Modiji by making high-ptiched statements," Chatterjee told the media.
Ghosh has over the past few days made a series of controversial comments about Banerjee, who has emerged as one of the most vocal opponents of demonetisation.
Addressing a rally at Jhargram of West Midnapore district on Saturday, Ghosh said: "The Chief Minister of our state is semi-mad. She doesn't want to remain at home. She wanders on the streets."
On December 2, at a rally in Uluberia of Howrah district, Ghosh had made remarks about Banerjee going to Delhi and holding a demonstration at Jantar Mantar against demonetisation.
"Our Chief Minister had gone to Delhi. She has made a lot of song and dance there. Tell me, we have our government there. If we had wanted, couldn't we have held her by the hair and thrown her out?"
A day later, speaking at another rally in East Midnapore district's Tamluk, Ghosh said: "She has lost her mind. What will happen if she jumps out of the 14th floor (of Nabanna, which houses Banerjee's office)?"
Close Story