Dalit woman beaten up, stripped in Visakhapatnam village by TDP leaders
The incident was triggered by a land dispute as land grabbers, backed by TDP leaders, tried to take control of the land given to Dalits by the government more than a decade ago.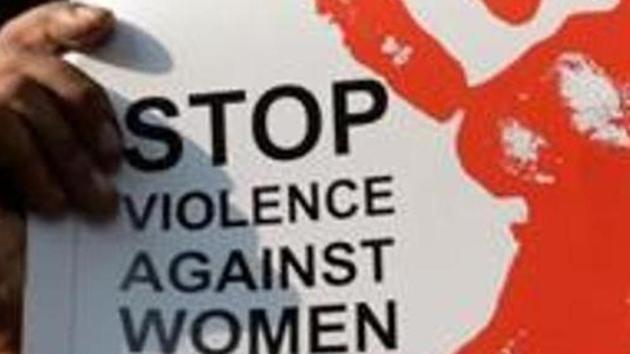 Updated on Dec 20, 2017 07:56 PM IST
A Dalit woman was allegedly beaten up and stripped by upper caste political leaders in public, following a dispute over land in Visakhapatnam district of Andhra Pradesh.
The incident, which happened on Tuesday evening at Jerripothulapalem village in Pendurthi block on the suburbs Visakhapatnam city, came to light on Wednesday, with the local Dalit organisations and Left party leaders lodging a complaint with the Pendurthi police and staging a demonstration demanding action against the accused.
The Pendurthi police have taken six persons in custody, and shifted the victim to the King George Hospital, Visakhapatnam.
All the accused, including two women, are said to be from the ruling Telugu Desam Party (TDP).
According to locals, as many as 14 Dalit families have been engaged in agriculture in a land in survey No. 77 in the village, assigned to them by the government more than a decade ago.
The adjacent land was later allotted to Andhra Pradesh Beverages Corporation for setting up a bottling company.
"Since the village is on the fringes of Visakhapatnam city, the land value has gone up substantially recently and some land sharks, supported by the ruling party leaders, have been trying to grab the land with fabricated documents. This was resisted strongly by the Dalits who moved the high court and got orders in their favour," CPI, Greater Visakhapatnam secretary, M Pydiraju, who led the agitation at the police station, told HT.
On Wednesday, the land grabbers made yet another attempt to drive away the Dalit families, leading to clashes between the two groups. In the process, the local political leaders assaulted a Dalit woman who was at the forefront of the protest, beat her up and stripped her on the streets in full public view. They abused the other Dalits and chased them away.
The victim approached the Pendurthi police and lodged a complaint, naming six TDP leaders, including a local woman public representative.
"The police initially did not register the complaint, but with the Dalits threatening to intensify the agitation, they took the accused into custody in the afternoon and booked a case against them," Pydiraju said.
Efforts to get comments from Pendurthi police inspector J Murali did not succeed as he did not respond to calls and text messages.
Close Story