Election Commission should revert to use of paper ballot over EVMs: Congress
Mar 17, 2018 04:53 PM IST
The political resolution, adopted at the Congress party's plenary, underscored the need for ensuring free and fair elections to retain people's faith in the integrity of the electoral system.
The Congress today urged that the Election Commission (EC) revert to the old practice of paper ballots in future elections instead of electronic voting machines (EVMs).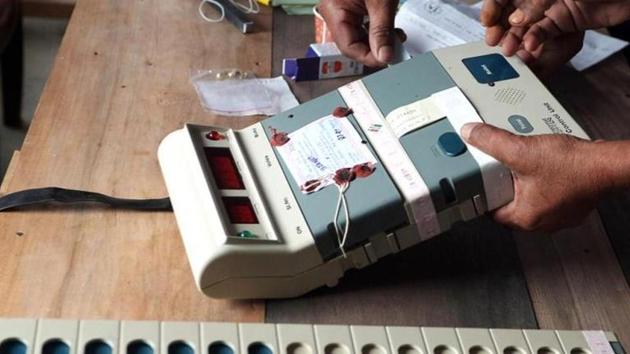 This is necessary as there are misgivings on "misuse" of EVMs to "manipulate the outcome contrary to popular verdict", the party said here during its 84th plenary session.
The Congress and other political parties have been alleging that EVMs were tampered during polls and demanding reintroduction of the ballot paper system of voting.
The party called for reverting to the old practice of paper ballots citing it was adopted by other major democracies to help restore the credibility of the electoral process.
A resolution was also moved in this regard in the plenary session.
In its resolution, the party said the BJP's move of simultaneous elections is "misplaced" and is "incompatible with the Constitution as also impractical".
Prime Minister Narendra Modi has been pressing upon the idea of holding simultaneous elections to Parliament and state assemblies, contending that it will save money and time.
The party also resolved to adopt a "pragmatic approach" for cooperation with all like-minded parties and evolve a common workable programme to defeat the BJP-RSS in the 2019 general election.