Embraer deal: CBI turns to UK for information
Jul 23, 2017 12:21 AM IST
The central investigative agency is probing allegations of corruption during 2008 aircraft deal between the ministry of defence and Brazilian company Embraer.
The Central Bureau of Investigation (CBI) sought information from authorities in United Kingdom to probe allegations of corruption during 2008 aircraft deal between Ministry of Defence and Brazilian company Embraer.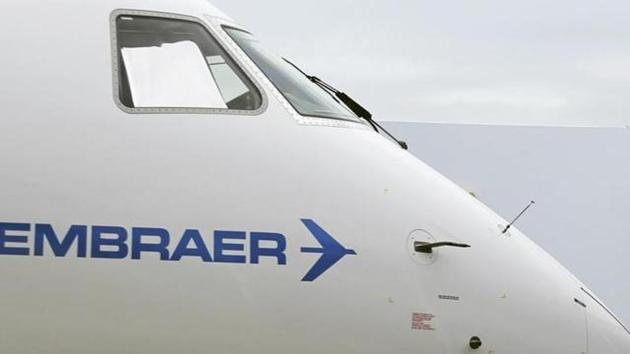 The development has come after investigators came across evidence pointing towards an "agreement" signed in 2002-03 between Embraer and a London-based firm allegedly associated with NRI defence consultant Vipin Khanna, sources said.
Stay tuned with breaking news on HT Channel on Facebook.
Join Now
According to the agreement, the London-based firm named Cleveden Limited was supposed to aid Embraer's bid to get defence contracts including $210 million-deal for purchase of three Embraer-145 aircraft by India. In return Khanna was supposed to be paid a commission.
According to official sources, CBI has found out that the said agreement was then locked away in a private vault in London. The probe agency has now sent a judicial request also known as letter rogatory to United Kingdom to further their investigation. Letters Rogatory are issued by courts on the request of an investigation agency when it wants information from another country.
Investigations so far suggest that under the said agreement Cleveden, through Khanna was supposed to aid Embraer's bid in getting defence contracts with a deadline set to 2005. However when the same was not achieved there was a fall out between Khanna and Embraer.
"Investigation into oil for food scam in 2006, in which Khanna was being probed, had further deteriorated the relationship (between Embraer and Khanna). But when the MOU was finally signed between Indian government and Embraer in 2008, Khanna demanded that the commission be paid," a source told Hindustan Times.
CBI has learnt that that following the defence deal payment commissions worth $5.76 million were paid through a Singapore-based company, Interdev Pte Ltd, a subsidiary of Embraer based in Switzerland. Last month a special CBI court in Delhi had issued judicial requests to be sent to Switzerland and Singapore seeking information on the Embraer.
The CBI had last year registered a case against Khanna, Brazil-based Embraer and Singapore-based Interdev Pte Ltd — in connection with the deal totalling $210 million. The Brazilian aircraft giant is accused of paying kickbacks for getting defence contracts in India and some other countries as well.