Government to notify guidelines for assessment of new disabilities soon
Jan 03, 2018 04:53 PM IST
The ministry of social justice and empowerment will soon instruct hospitals to issue certificates to those who come under the new category of disability,
Patients suffering from thalassemia, hemophilia, sickle cell disease etc will soon start getting disability certificate from designated government hospitals which were earlier denied to them for lack of guidelines.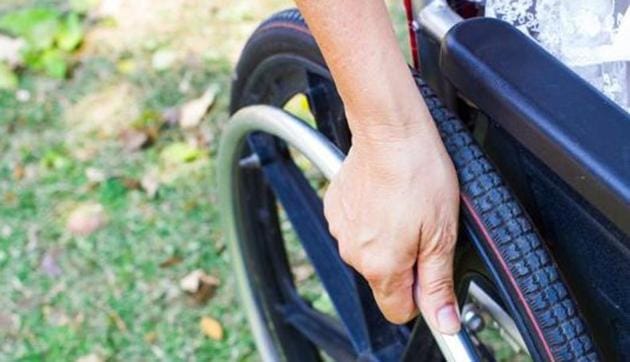 The Union ministry of social justice and empowerment has framed guidelines for the assessment of those disabilities which were added for the first time in the Rights of Persons with Disabilities Act, 2016.
Stay tuned with breaking news on HT Channel on Facebook.
Join Now
Fourteen new categories of disabilities were included in April 2017 in the new Act replacing the previous law, Persons with Disabilities Act 1995. Rules to implement the new law were framed in June 2017. However, the guidelines for assessment and certification of disabilities were not immediately framed. That loophole has now been plugged.
"We have already framed the guidelines and in a couple of days all the hospitals will be intimated to issue certificates to new category of disability," a social justice and empowerment ministry official told HT on Tuesday.
Hospitals, designated to issue certificates, say that every day they receive one or two patients who suffer from new disabilities.
"They want to apply for certificates but we have to refuse them because there is no guideline from the ministry," says Dr Poonam Kapur, additional medical superintendent, Ram Manohar Lohia hospital in Delhi.
"For instance, until we have a guideline that tells us the extent of blood disorder in a person to bring him under the definition of the disabled, we can't issue any certificate," she adds.
Disabled candidates complain that they are unable to get the benefits of reservations in admission, jobs and various government schemes for the lack of disability certificates.
"I am a thalassemia patient and I want to apply for the National Eligibility-cum-Entrance Test (NEET) for admission in MBBS. I don't know if I should select the disability option while filing the form. In case I don't come under the definition of disabled, I don't know the fate of my application," says a student.
TD Dhariyal, Commissioner for Persons with Disabilities, Delhi says the two important issues for the government to deal with were, one, whether a particular disease falls under the category of disability and if yes then what's the percentage of the disability that can be given benefits under the law.
"The government has dealt with the first part and identified 21 disabilities, out of which, 14 are new ones. Some of the new disabilities like muscular dystrophy, a disease of increasing weakening and breakdown of skeletal muscles, get covered in the previous guidelines. But disabilities based on blood disorder among others needs guideline for assessment," says Dhariyal .