Hizbul Mujahideen chief's son arrested in terror-funding case from Srinagar
Srinagar/New Delhi, Hindustan Times |
HT Correspondent
Aug 30, 2018 11:09 PM IST
An NIA statement said that Shakeel, who works as a lab technician at Srinagar's Sher-e-Kashmir Institute of Medical Sciences, was arrested since he ignored NIA's summons and will be taken to Delhi for interrogation.
The National Investigation Agency (NIA) on Thursday arrested the son of Syed Salahuddin, the chief of the terror outfit Hizbul Mujahideen (HM) and designated as a global terrorist by the United States, on charges that he had received money from HM operatives based in Saudi Arabia between 2008 and 2011.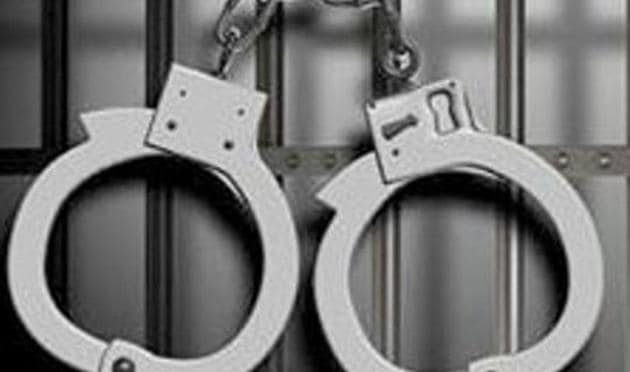 Salahuddin's son, 48-year-old Syed Ahmad Shakeel, works as lab assistant in the Sher-i-Kashmir Institute of Medical Sciences (SKIMS) in Srinagar. He has been brought to Delhi for further questioning, said a senior official of the federal anti-terror agency who asked not to be named.
In October last year, NIA had arrested Salahuddin's elder son Syed Shahid Yusuf, working in the agriculture department of the state, in relation with the same case. "The case pertains to the transfer of funds through hawala channels by terrorists based in Pakistan to Jammu and Kashmir in a criminal conspiracy hatched with some operatives in India. This was to fuel and fund secessionist and terrorist activities in state," said a statement by the agency.
During investigation, NIA said it discovered that both the sons of Salauddin, who also heads the United Jehad Council — an amalgam of several militant organisation based in the Pakistan-occupided-Kashmir (PoK) — received money from HM operatives Mohammed Maqbool Pandit and Aijaz Ahmed Bhat, who are suspected to be in Saudi Arabia.
"The same Saudi Arabia-based HM operatives were sending money to others in J&K for fuelling violence. He (Shakeel) had been summoned for questioning earlier but he didn't appear before the investigation officer. A non-bailable warrant is pending against him," said the NIA official cited above.
"So far in this case, three accused persons — Mohd. Sidiq Ganai, Ghulam Jeelani Liloo and Farooq Ahmed Dagga — have been convicted after they pleaded guilty," read the statement.
The family members of Shahid and Shakeel have blamed the Centre for trying to "frame" the brothers to put pressure on Salahuddin.
In an interview to India TV in July, former J&K chief minister Mehbooba Mufti had said Salahudin's elder son was arrested because his father was top militant commander.
But NIA officials insist that both the brothers have received "tainted money" through electronic transfers. "They need to explain why they were getting regular payments from tainted sources," said the NIA official.
Salahuddin has been based in PoK since the late 1980s when he founded the Hizbul Mujahideen, Jammu and Kashmir's biggest indigenous militant group, after unsuccessfully contesting the 1987 assembly elections.